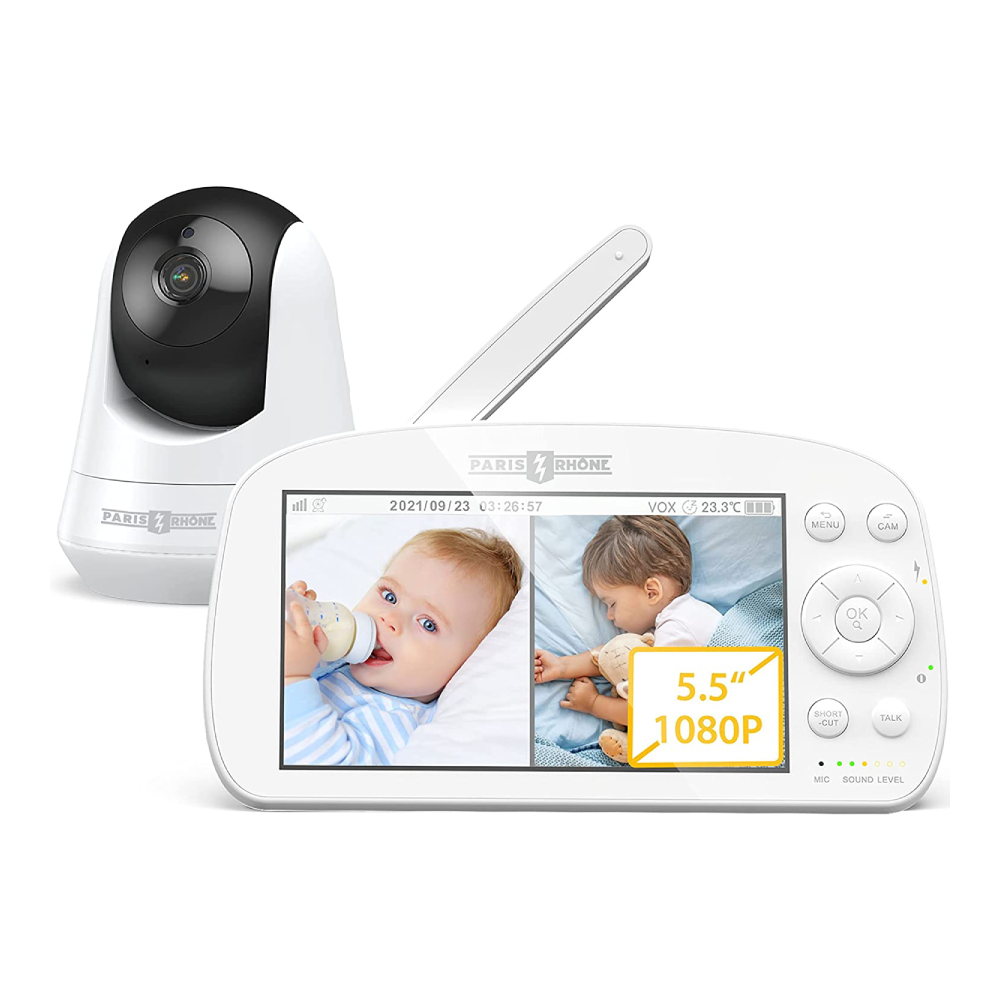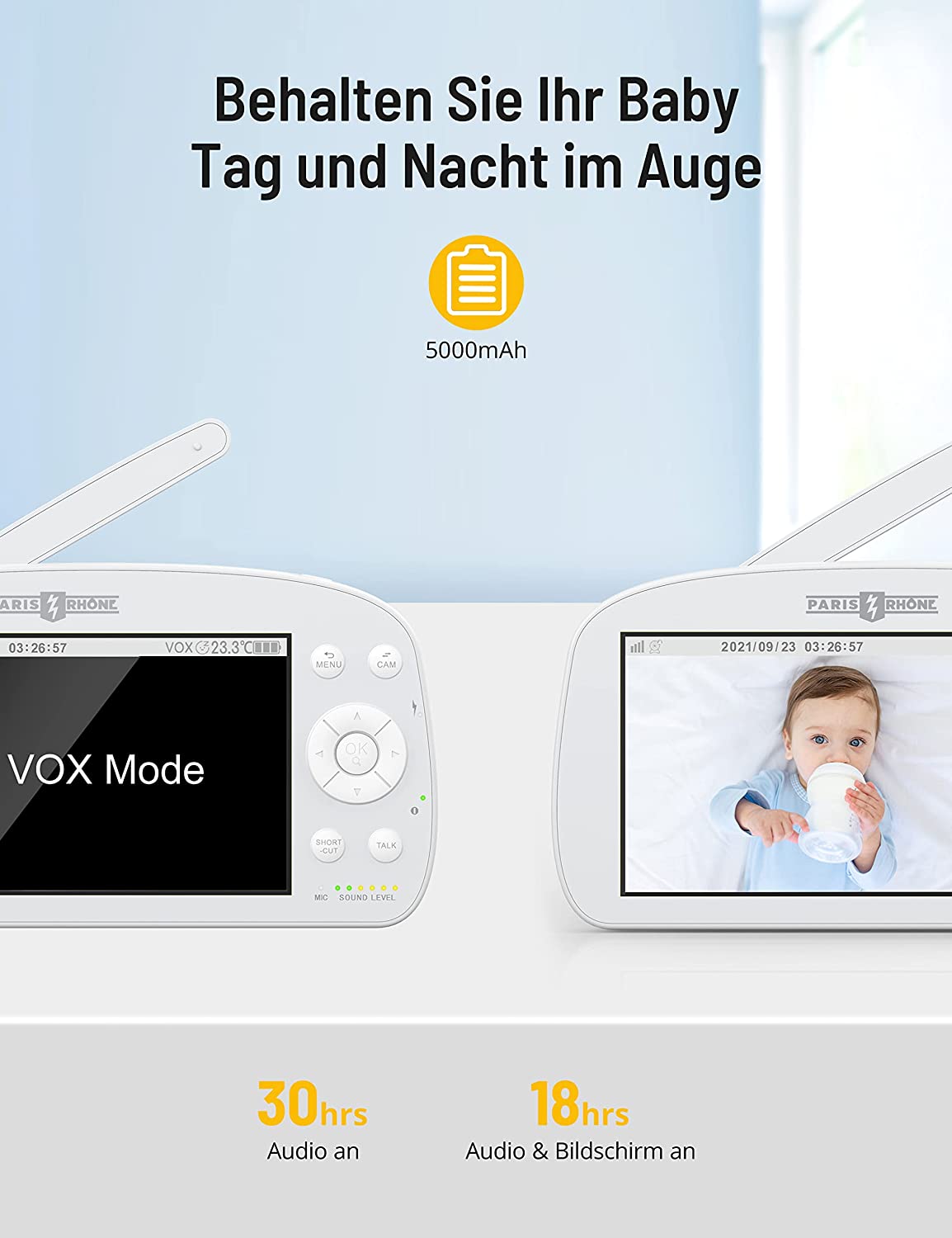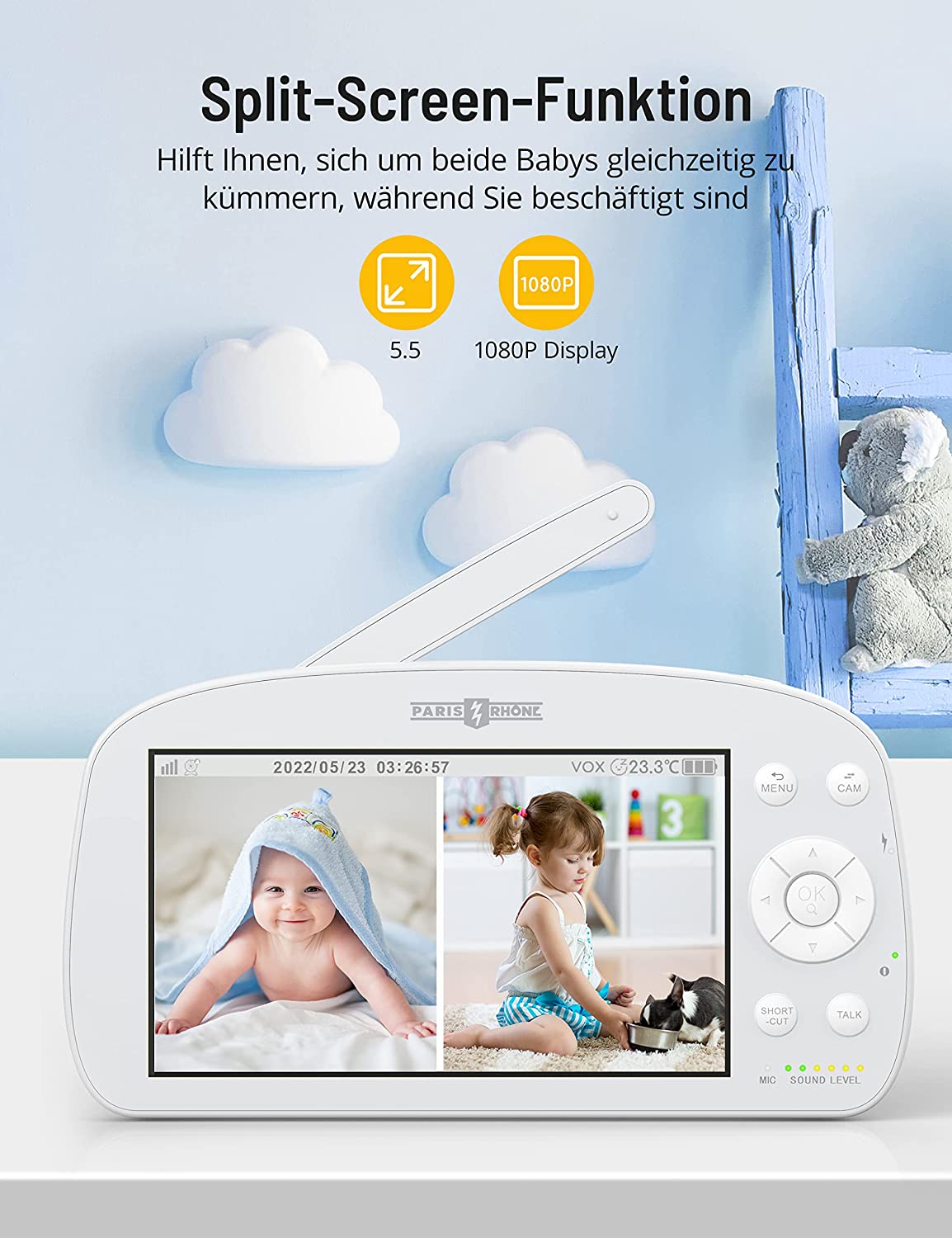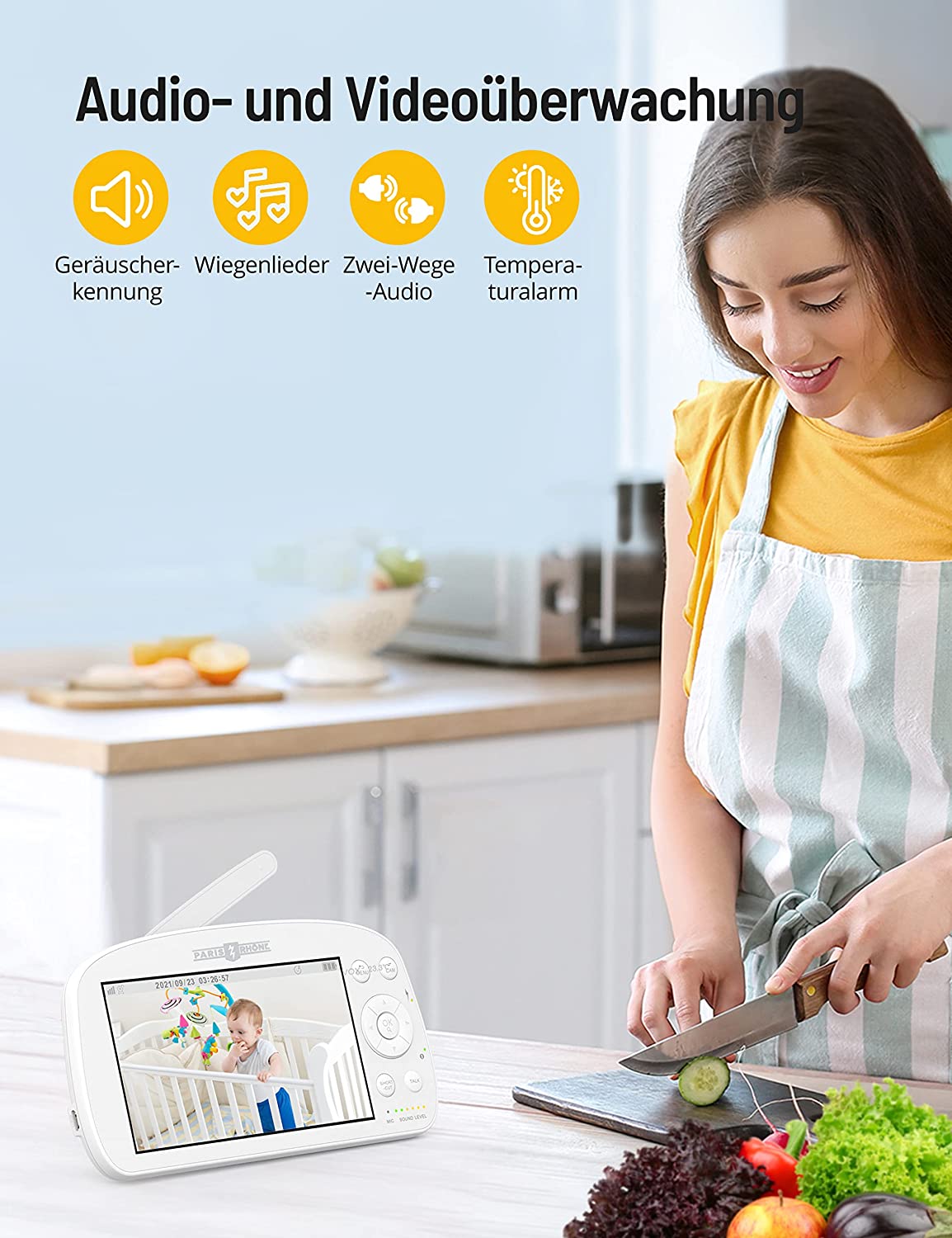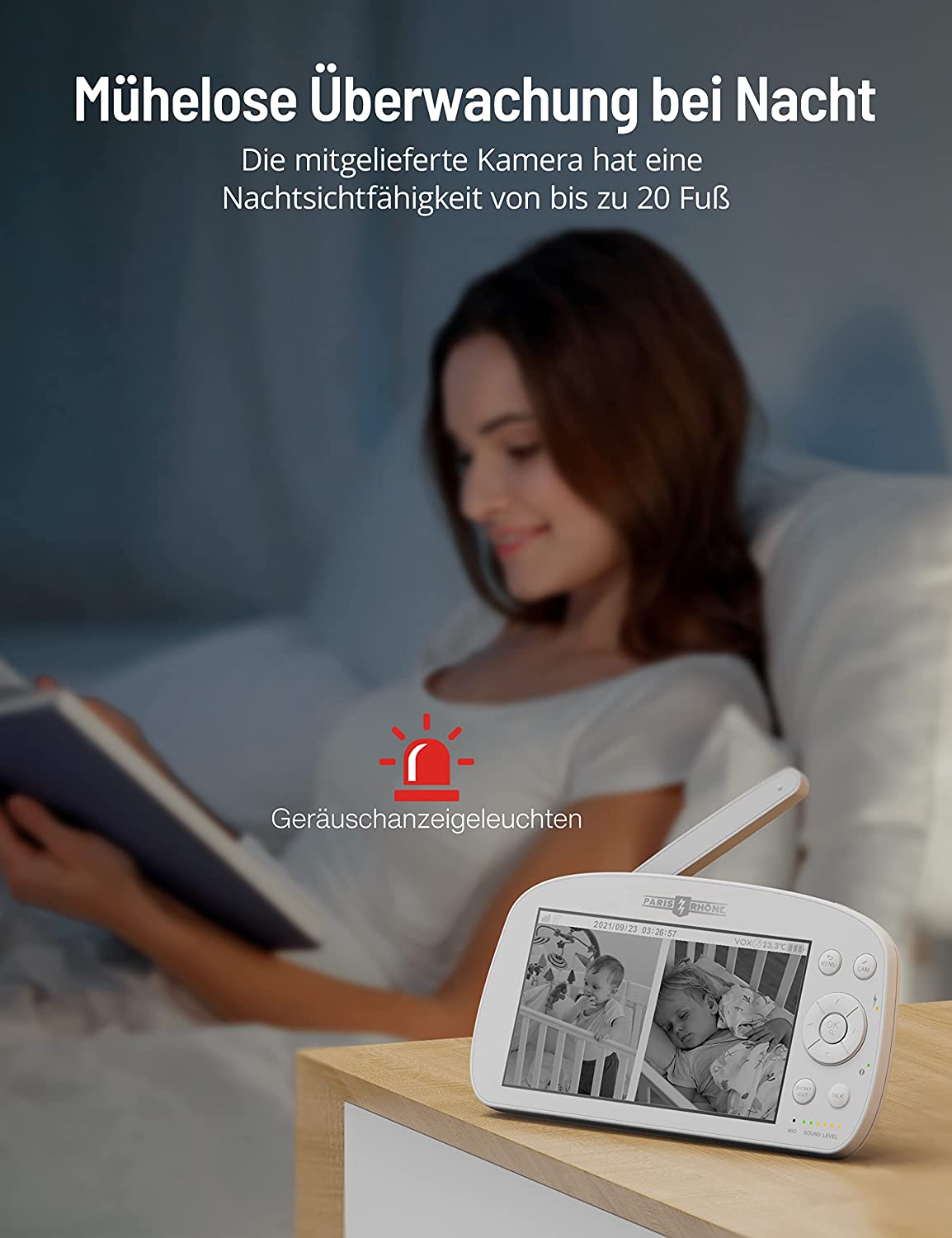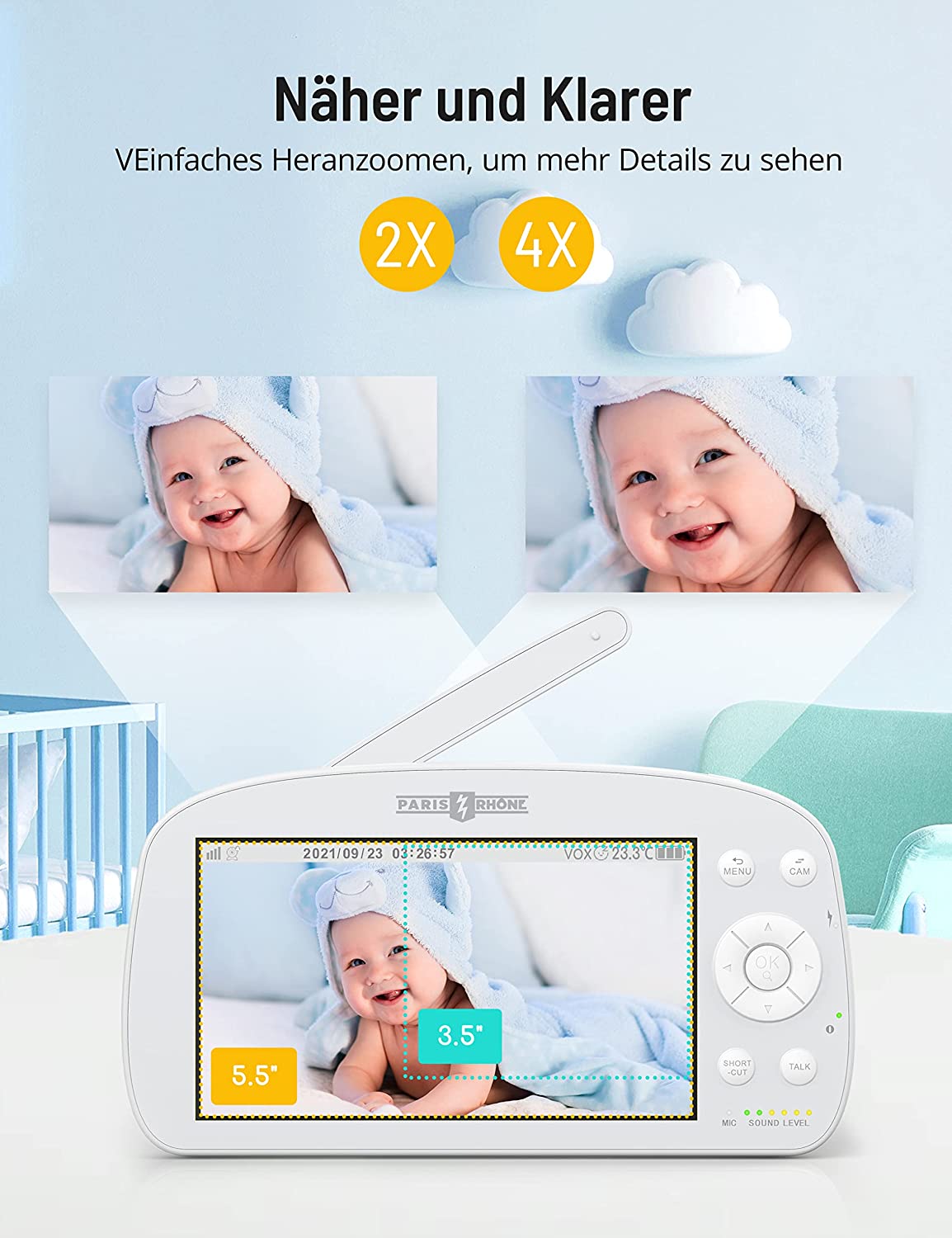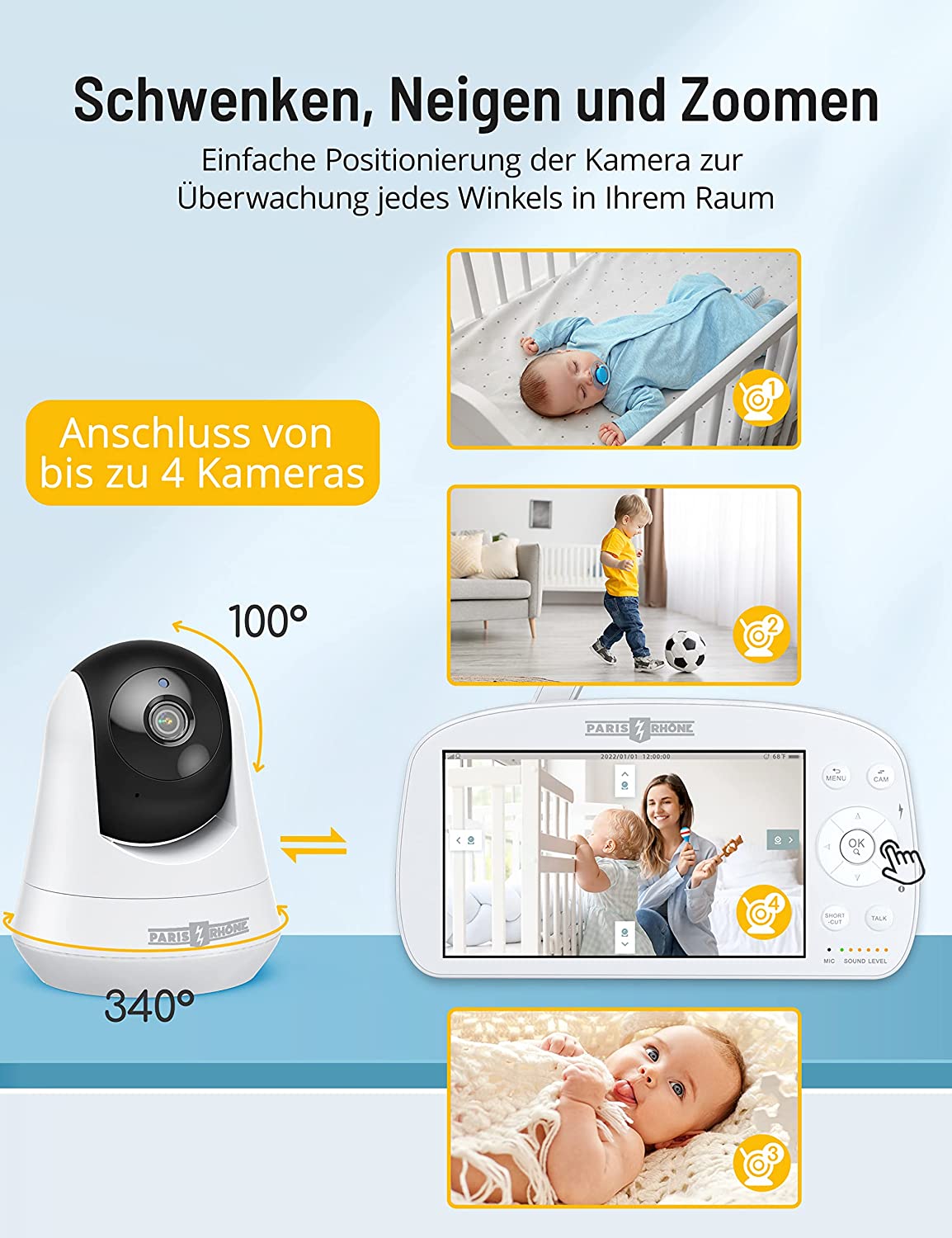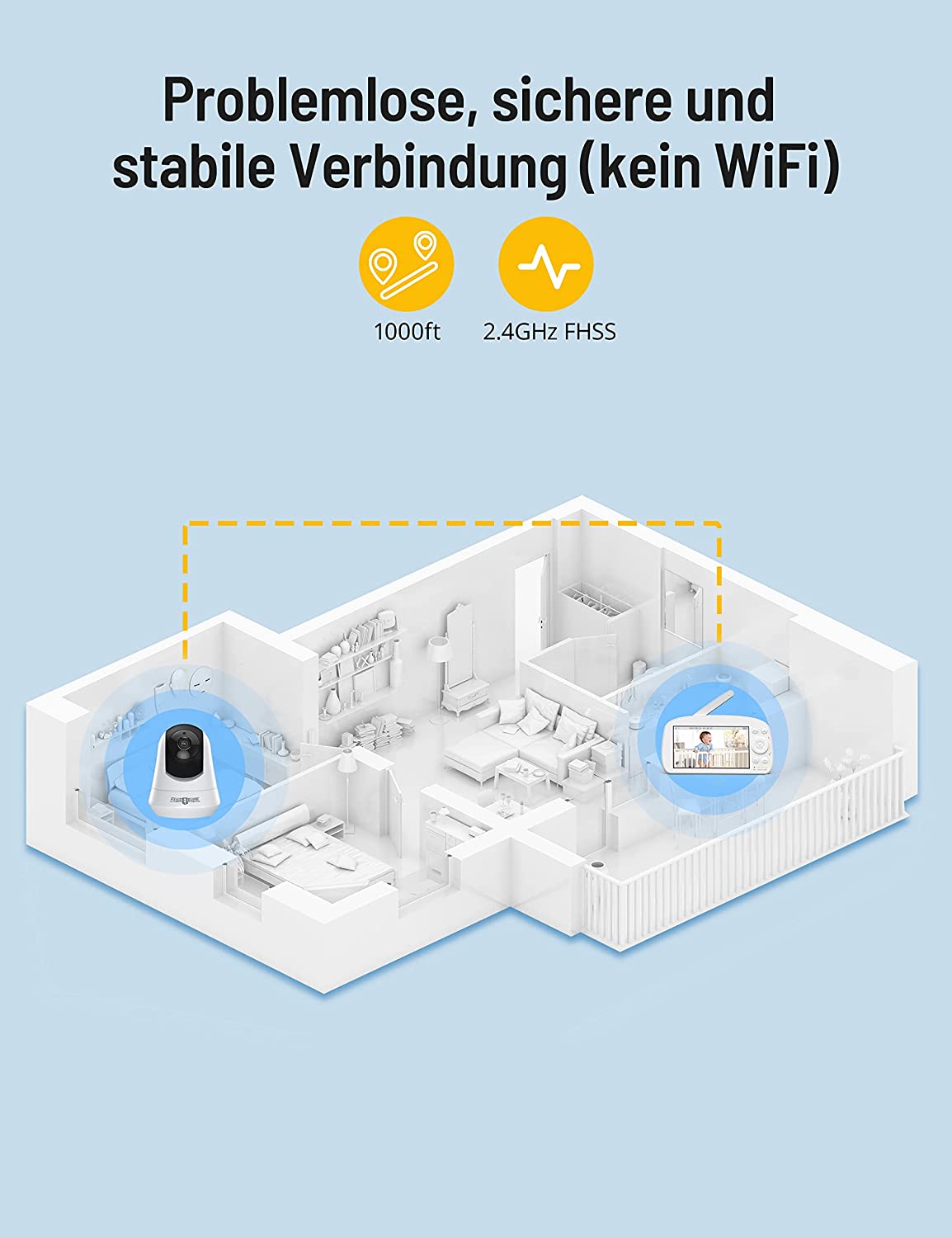 Baby monitor with 1080P camera, 5.5 inch display video baby monitor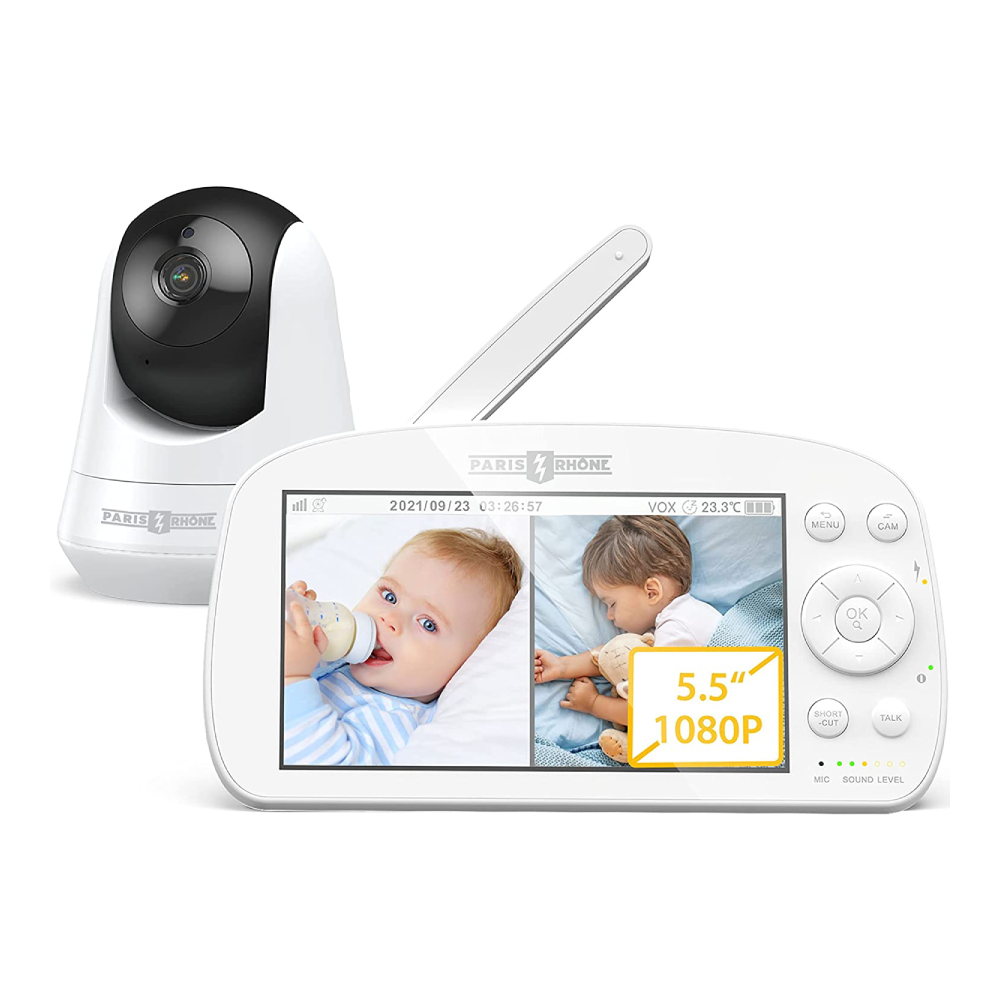 PARIS RHÔNE
PARIS RHÔNE Babyphone mit Kamera
Immer ganz nah bei deinem Baby
Featured
5.5''1080P Ips Bildschirm
Smart Vox Modus, sofortige Weckerkennung
Zwei-Wege-Sprechfunktion und automatischer Nachtsichtmodus
2X & 4X Zoom Funktion
Sofortige Temperaturerfassung
5000mAh wiederaufladbare Batterie
300M lange Übertragungsreichweite
Geteilter Bildschirm
Geteilter Bildschirm
Sehen Sie auf dem großen 5.5" 1080P IPS Handheld-Bildschirm problemlos jedes Detail Ihrer zwei Babys, von kleinen Bewegungen bis hin zu sanftem Atmen.
Zwei-Wege-Gespräch
Die Gegensprechfunktion ermöglicht es Ihnen, Ihr Kleinkind oder Baby mit Ihrer Stimme zu trösten, wenn es zu weinen beginnt, anstatt jedes Mal ins Kinderzimmer gehen zu müssen.
Nachtsicht verbessern
Verwenden Sie die Infrarottechnologie, um die Bildqualität bei schlechten Lichtverhältnissen zu verbessern, sodass Eltern den Zustand des Babys auch bei völliger Dunkelheit sehen können.
300M ultralange FHSS-Verbindun
Die Langstreckenübertragung deckt die meisten Haushalte ab, liefert stabile Videoaufnahmen
Weitwinklige Überwachung
Das Babyphon lässt sich um 100° neigen und um 340° schwenken, um einen umfassenden Blick auf das Kinderzimmer zu ermöglichen, damit Sie Ihr Baby beim Schlafen oder Spielen beobachten können; mit den mitgelieferten Schrauben können Sie das Babyphone flexibel an der Wand befestigen
Perfekte Temperaturerfassung
Die sofortige Temperaturkontrolle stellt die Temperatur zwischen 8°C (46°F) und 35°C (95°F) ein, damit Sie es Ihrem Baby bequemer machen können.
This product has no reviews yet.
FAQ
Use this text to share information about your product or shipping policies.
Can this baby monitor detect motion? Or just sound detection?

Our baby monitor only supports sound detection.
Can baby cry detection adjust the sensitivity of the sound?

Yes, you can adjust the sound sensitivity.
Where do I go to purchase an additional camera? How much is it?

We will sell the additional camera next month and you can order it on our amazon store directly.
Can the cameras pan side to side?

Yes. The camera has a remote PTZ function. It can remotely 340° pan and 100° tilt and 2x or 4x zoom you can control movement through the screen.
Can this baby monitor connect to a smartphone?

No, the baby monitor has a built-in 2.4GHz FHSS signal source via FHSS transmission technology. No app required, no WiFi required, protect your privacy.
What is the monitoring range? I need a more stable and secure remote monitor.

The range can be a distance of 1000 feet from the house/camera. It's very far and stable, and you don't need to worry about losing your connection.
Does it need to be kept plugged in while working?

The camera needs to be plugged in all the time. The monitor doesn't need to.
Is it possible to turn off the screen when the monitor is plugged in?

Yes, you can turn off the screen.
Our customer support is available Monday to Friday: 8am-8:30pm.
Average answer time: 24h