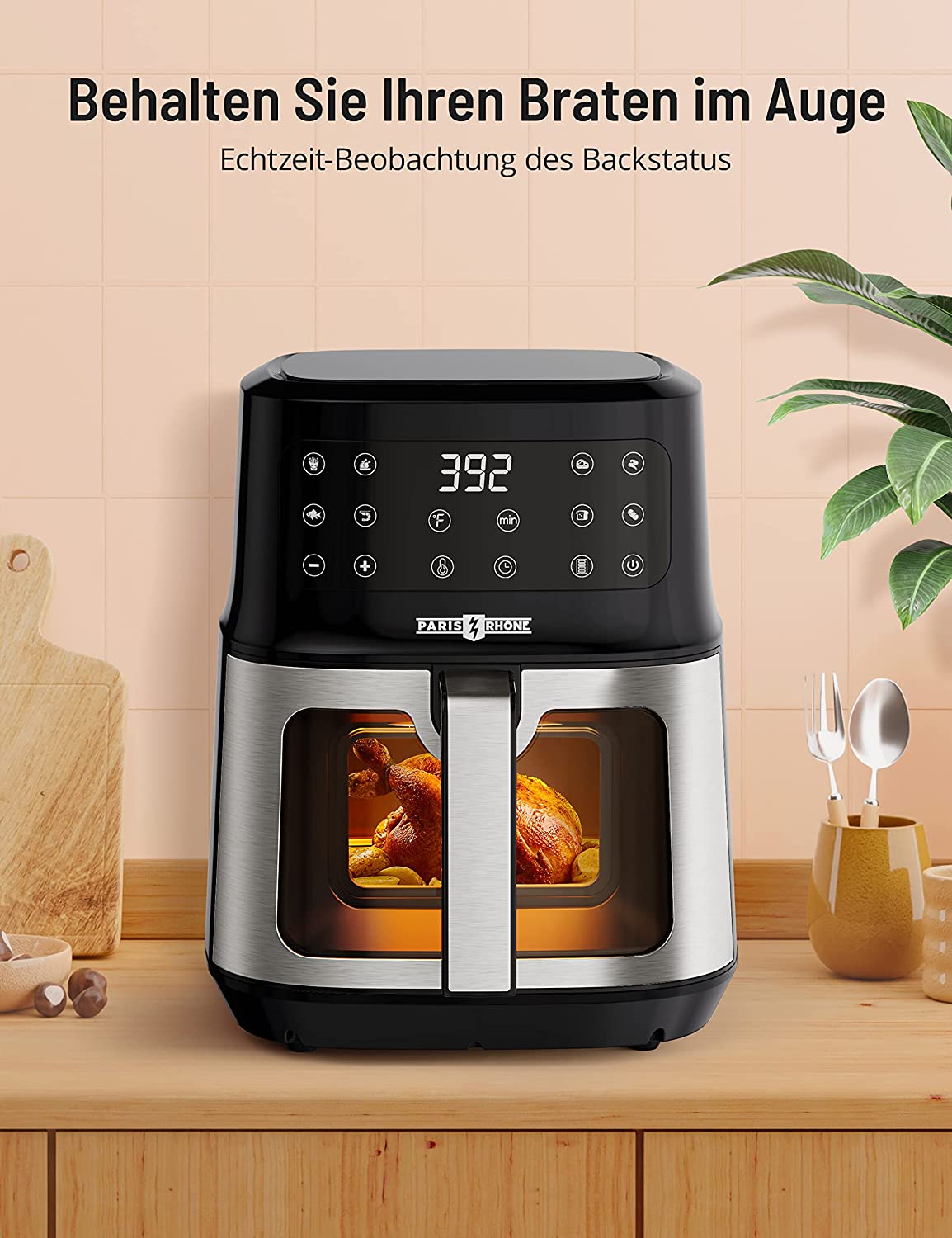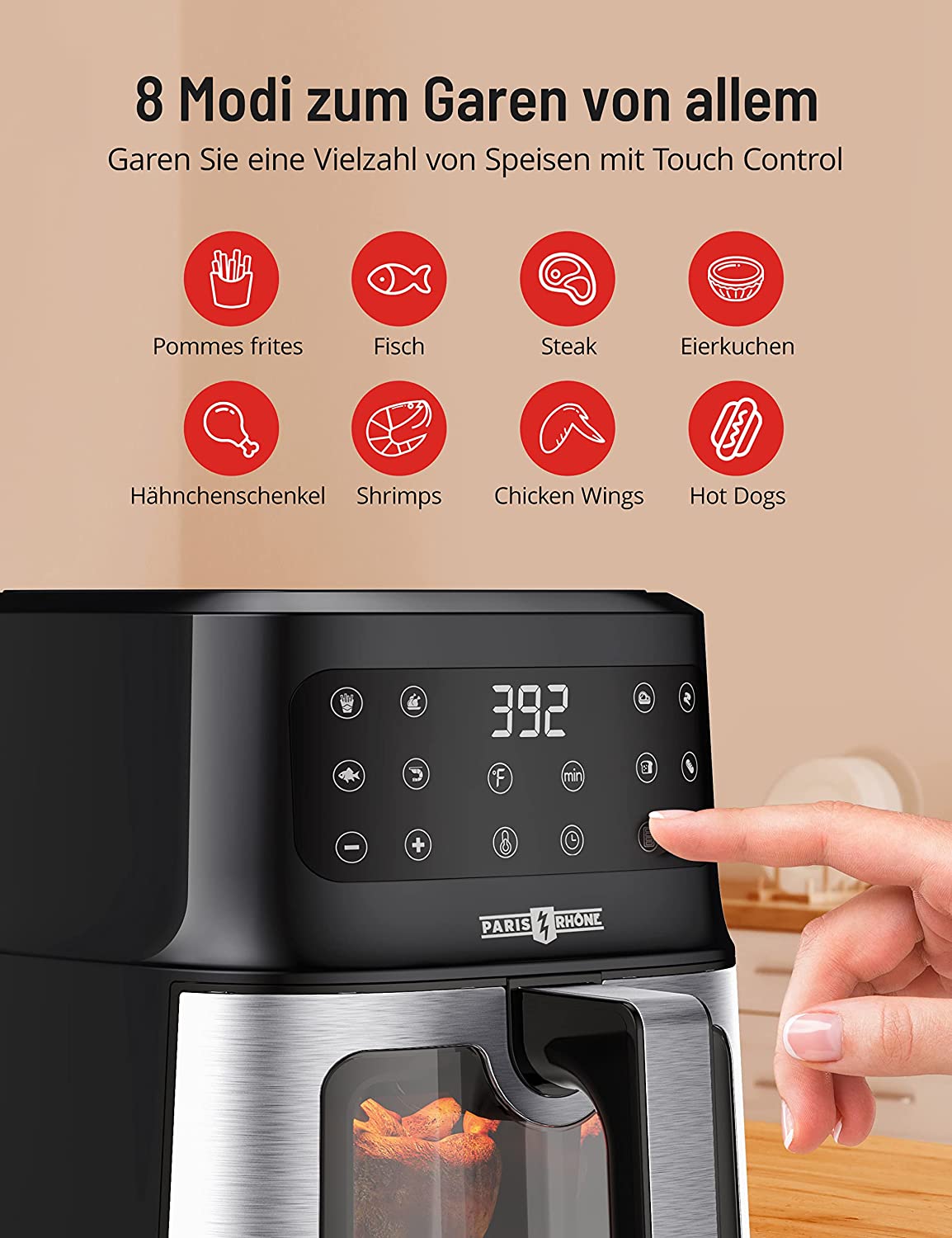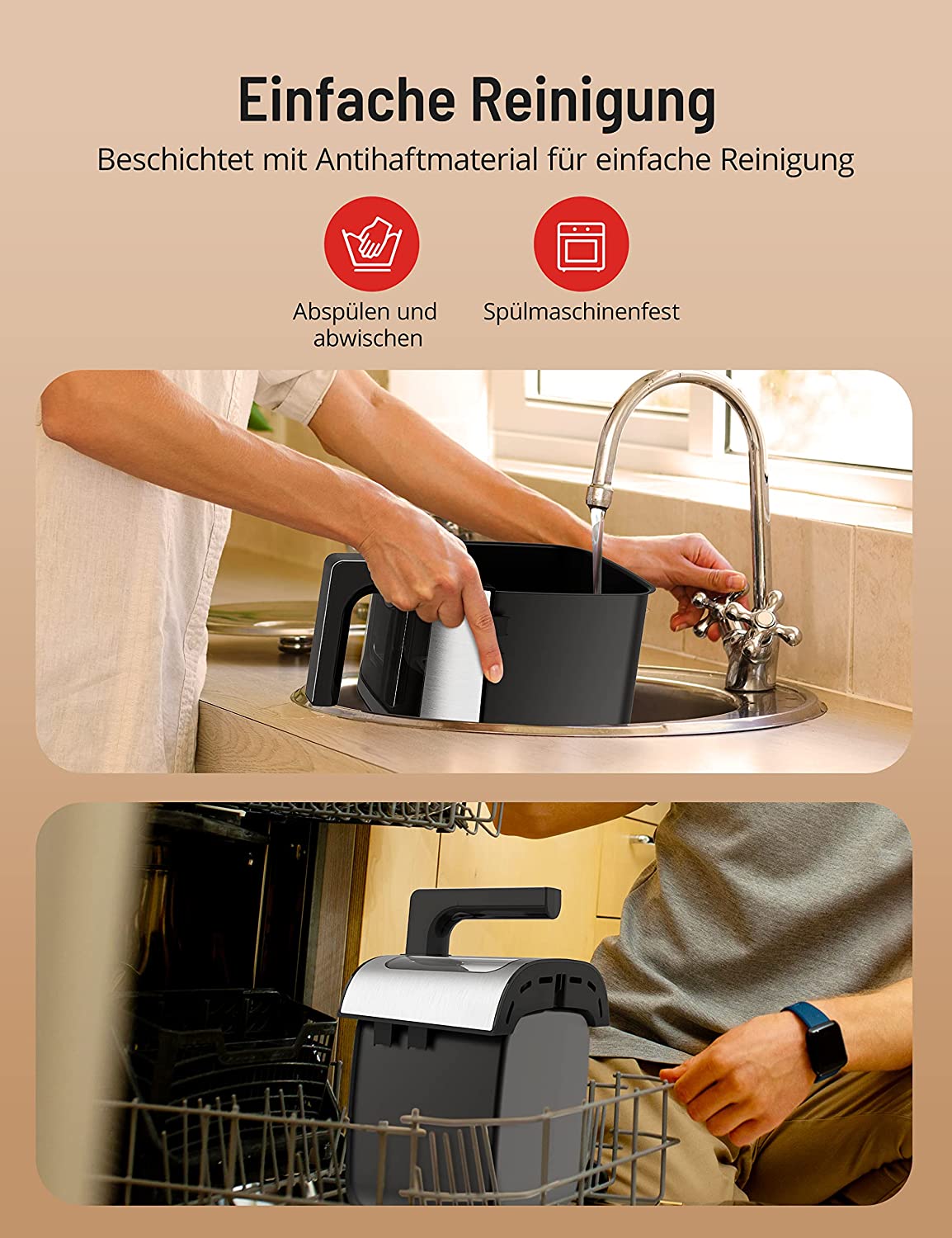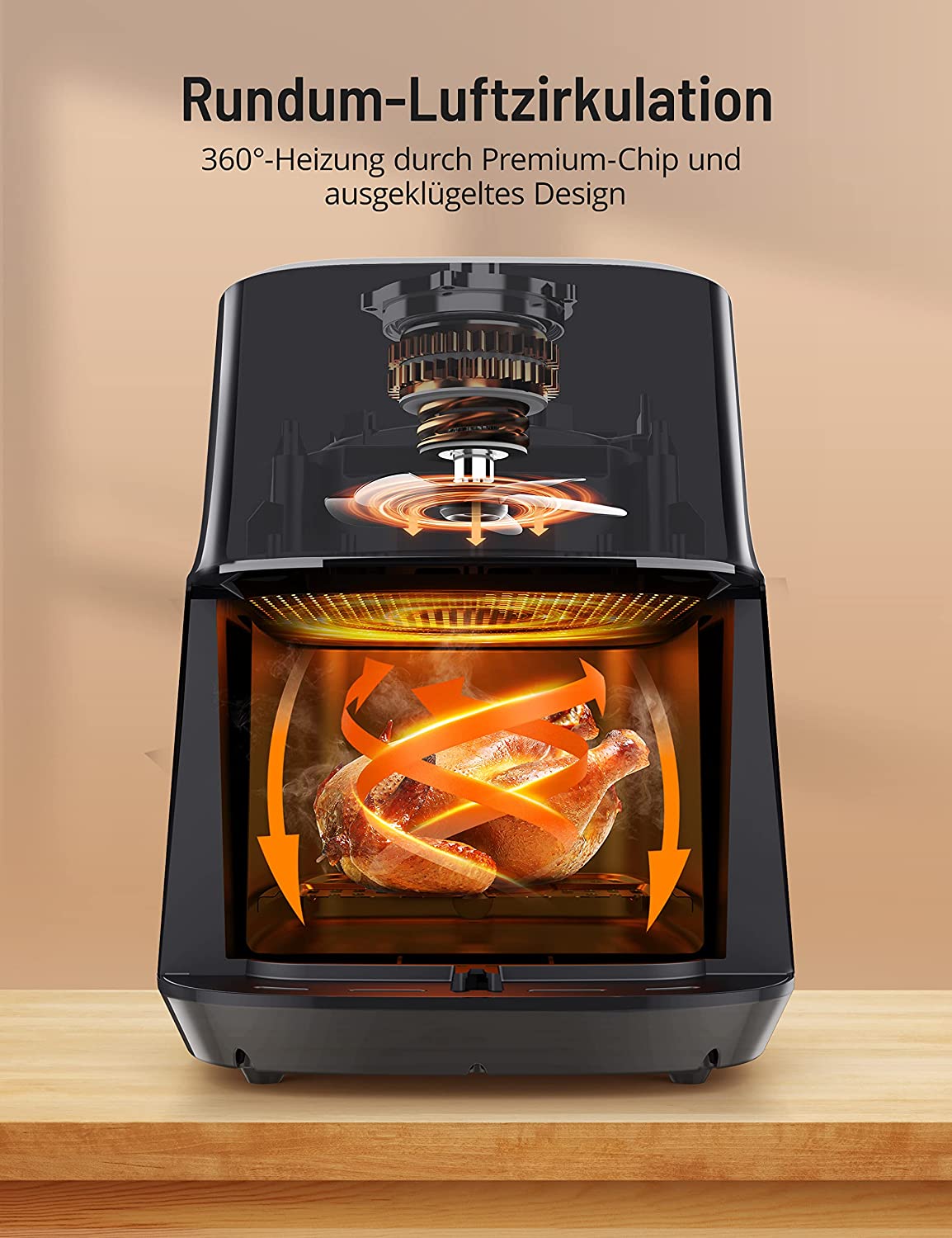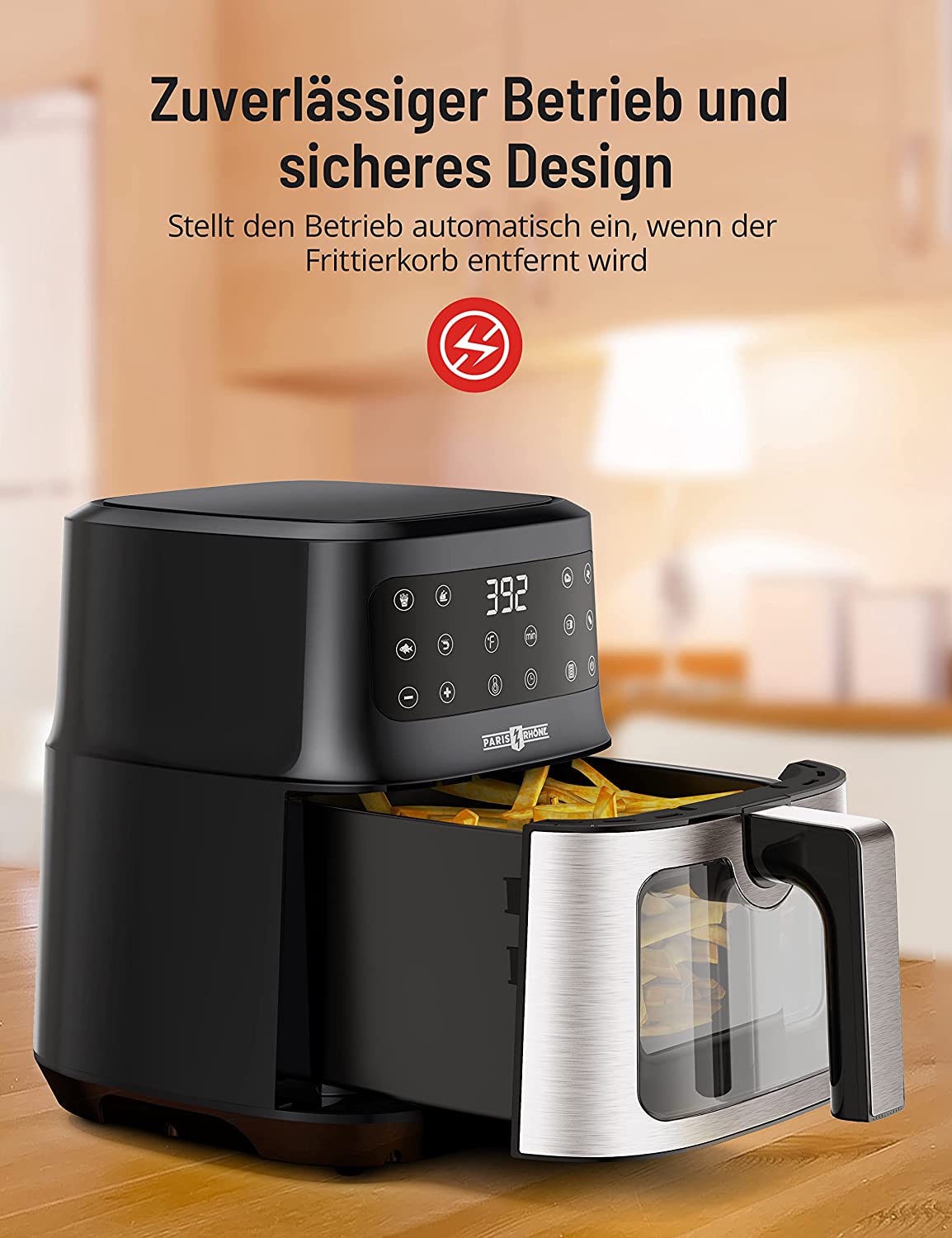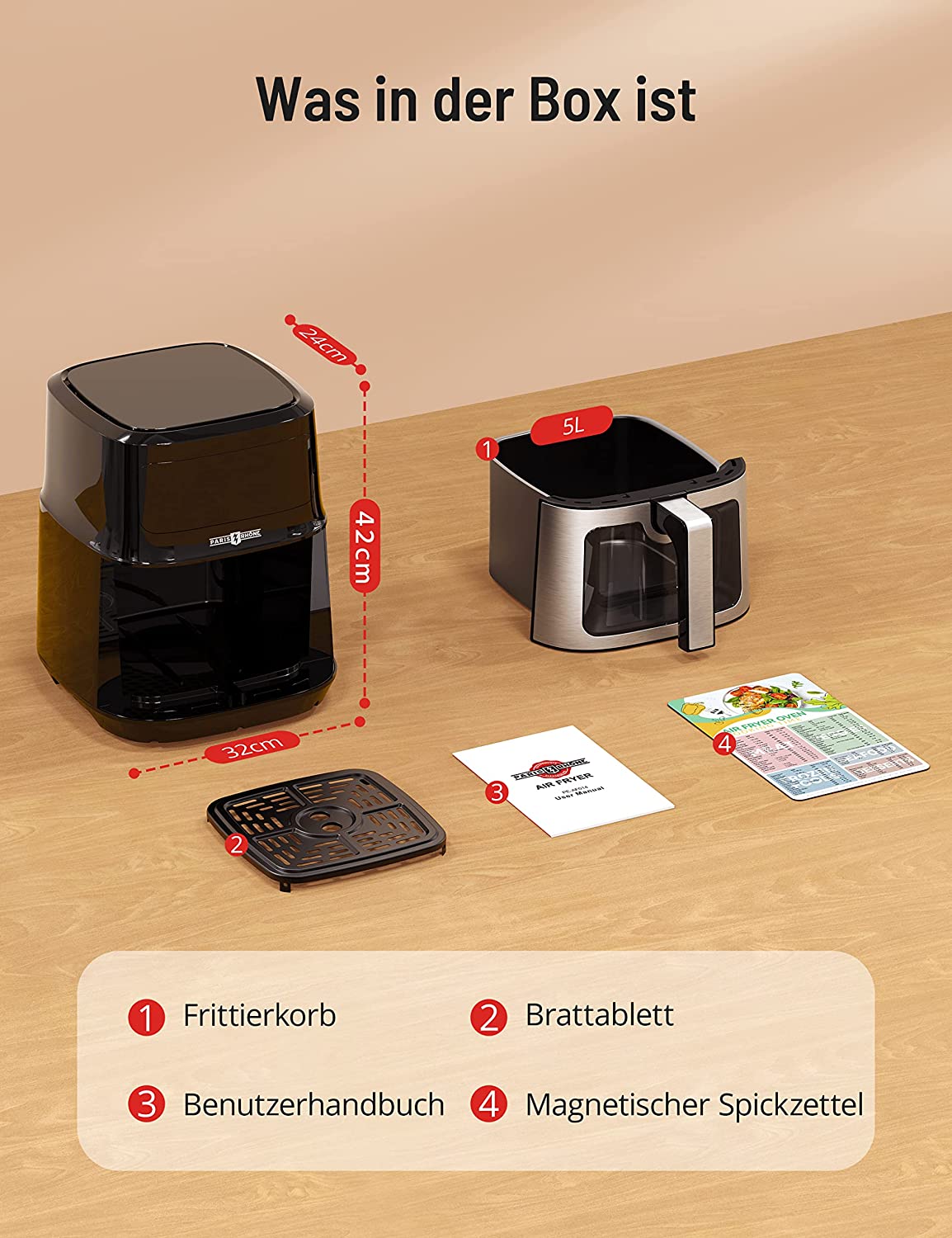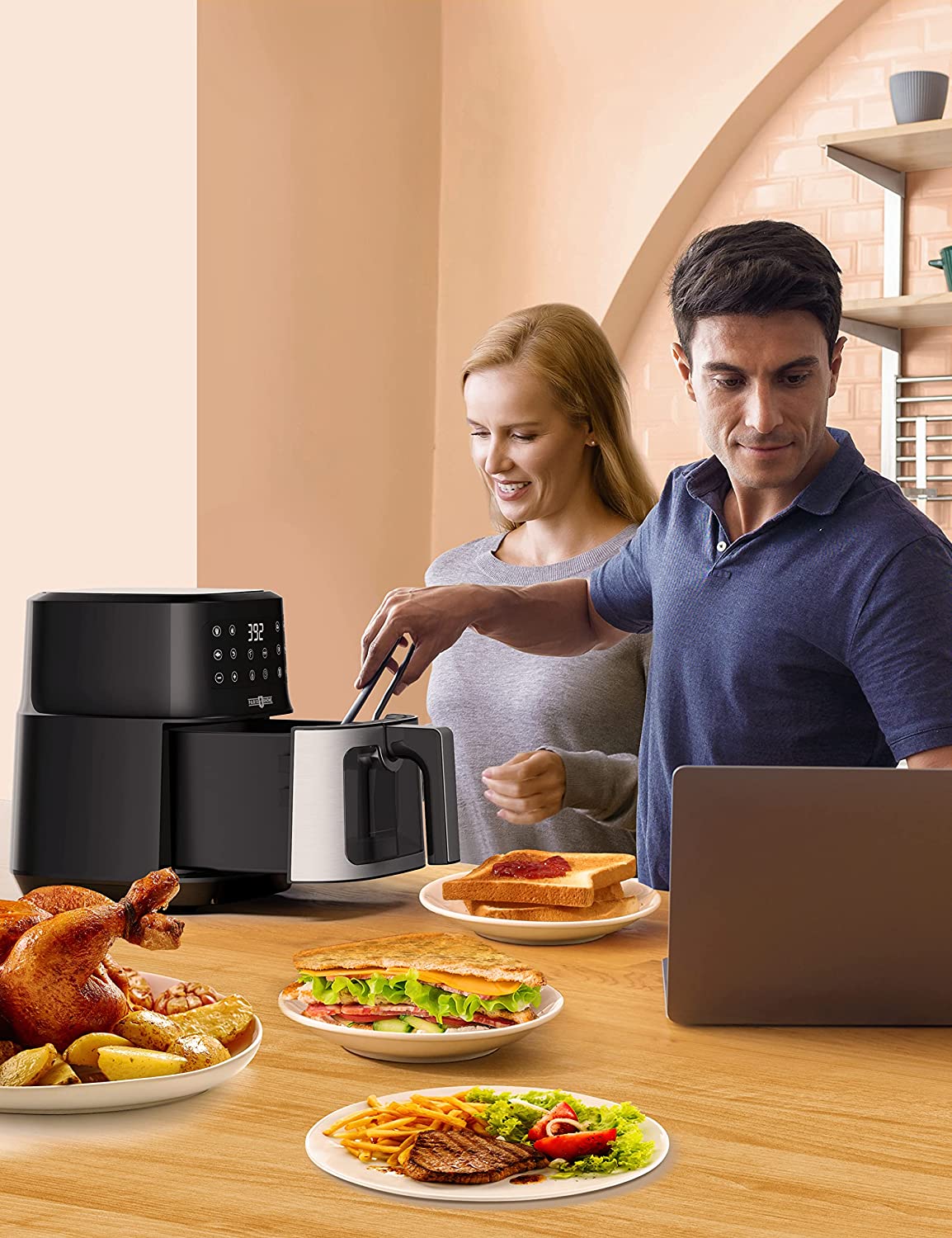 Hot air fryer 5L XXL with viewing window, 8-in-1 airfryer dishwasher safe
PARIS RHÔNE
Kalorienarmes Leben
Die Heißluftfritteuse Paris Rhône hilft bei der Zubereitung köstlicher Mahlzeiten. Im Gegensatz zum Frittieren, bei dem Öl zum Frittieren von Speisen verwendet wird, verteilt die 5,3-Liter-Luftfritteuse heiße Luft, um köstliche Mahlzeiten gleichmäßig zu garen. Mit 8 voreingestellten Menüs und Überhitzungsschutz ist die Heißluftfritteuse mit Sichtfenster die erste Wahl für Familien, die eine gesündere Alternative mit weniger Kalorien suchen.
Featured
8 voreingestellte Menüs
5.3 QT-Kapazität
Sichtfenster
Berühren Sie das Bedienfeld
Anpassbare Temperatur und Zeit
Rutschfeste Gummifüße
Antihaft-Beschichtung
Automatische Abschaltung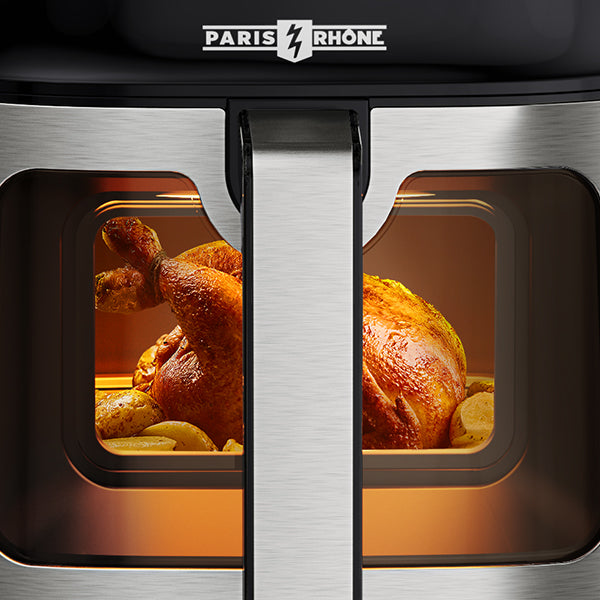 Beleuchtet Ihre Mahlzeit
Beobachten Sie Ihr Essen beim Kochen und Braten. Eine eingebaute Glühbirne und ein transparentes Glasfenster ermöglichen es Ihnen, ins Innere zu sehen und den Garvorgang zu überwachen.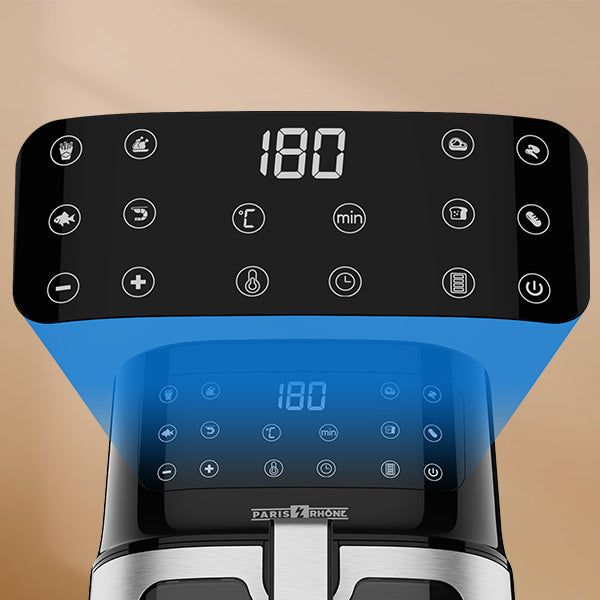 LCD-Display und bequeme Bedienelemente
Das scharfe LCD-Display ist das Herzstück des Geräts. Mit den Touch-Bedienelementen können Sie den Kochmodus auswählen oder die Temperatur und den Timer einstellen.
Besseres und sichereres Garen
Der Überhitzungsschutz schaltet die Fritteuse automatisch ab (wenn die Temperatur 200℃ überschreitet), damit sie sicher abkühlen kann.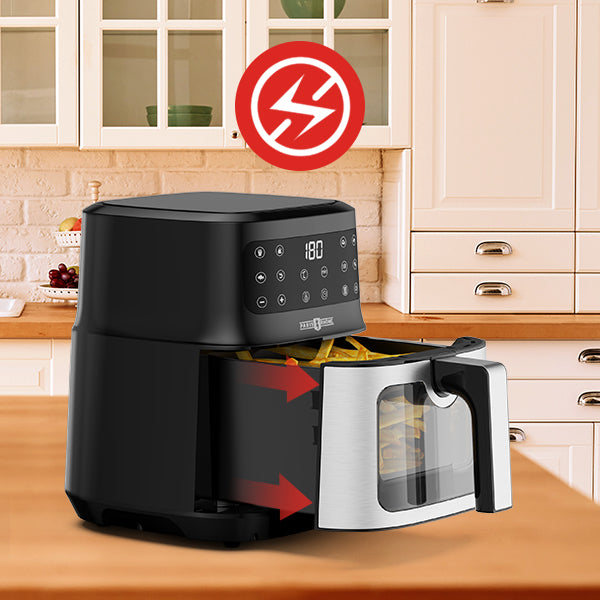 Stop-and-Start-Schutz
Die Fritteuse schaltet sich automatisch ab, wenn der Frittierkorb herausgezogen wird.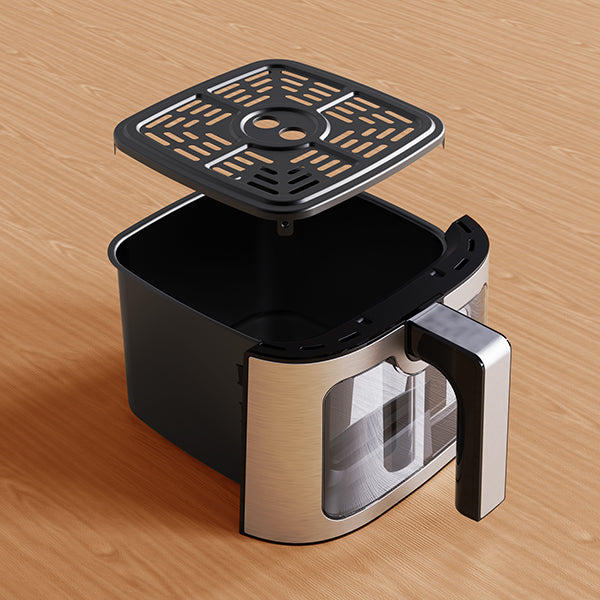 Separates Antihaft-Bratblech
Das antihaftbeschichtete Bratblech lässt sich leicht herausnehmen, damit Sie Ihre Speisen einfüllen können.
Praktischer Kochzettel
Mit dem mitgelieferten magnetischen Spickzettel kochen Sie jedes Mal das perfekte Gericht.
This product has no reviews yet.
FAQ
Use this text to share information about your product or shipping policies.
Most recipes call for a temperature of 400 degrees, this unit maxes out at 392 degrees. Is this a probem that would warrant a return?

Dear customer, our air fryer uses a more advanced heating element - the light-wave tube, the replacement of this element makes the air fryer heating faster and more effective so that the maximum temperature can be reduced to 392 degrees Fahrenheit, the power down to 1200W, thus achieving the effect of saving electricity for our customers.
Is the viewing window useful?

The viewing window helps me a lot, allowing me to determine if I need to shake or end cooking at any time without having to interrupt the cooking process. My food is always in good condition, this air fryer means a lot to me.
what size silicone basket fits this airfryer? is it square shaped?

Yes it's square shaped!! Great air fryer
This air fryer comes with 12 month's warranty from the date of its original purchase.
What are the basket interior demensions?

air grill takes up little space and a lot of functional I do in it lamb on the ribs and chops and fish I'm happy with everything buy you won't regret it👍👍👍
does this come in steenless steal?

Body: PP, Basket: Aluminum Teflon, Transparent window: PC, Basket decoration: 430SS
I feel that every touch can be sensed when I use it just right, and there have been no accidental touches

Our customer support is available Monday to Friday: 8am-8:30pm.
Average answer time: 24h