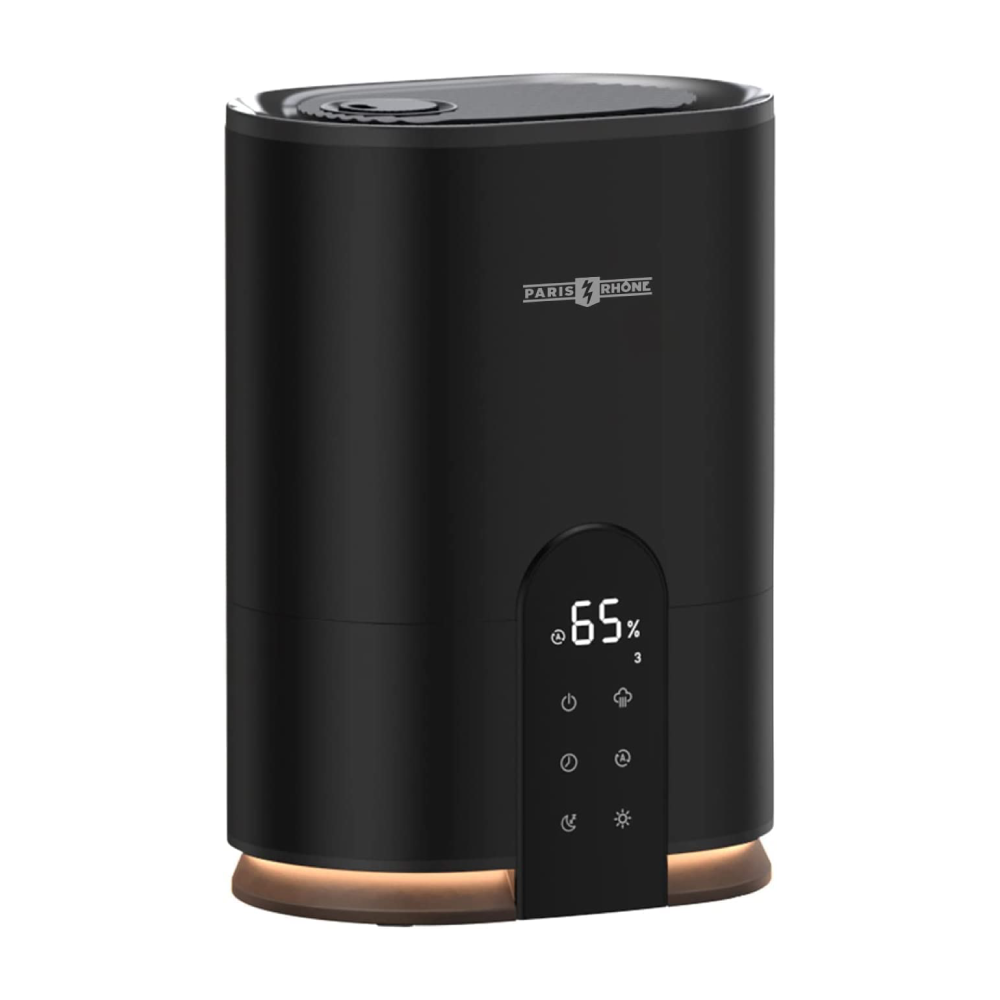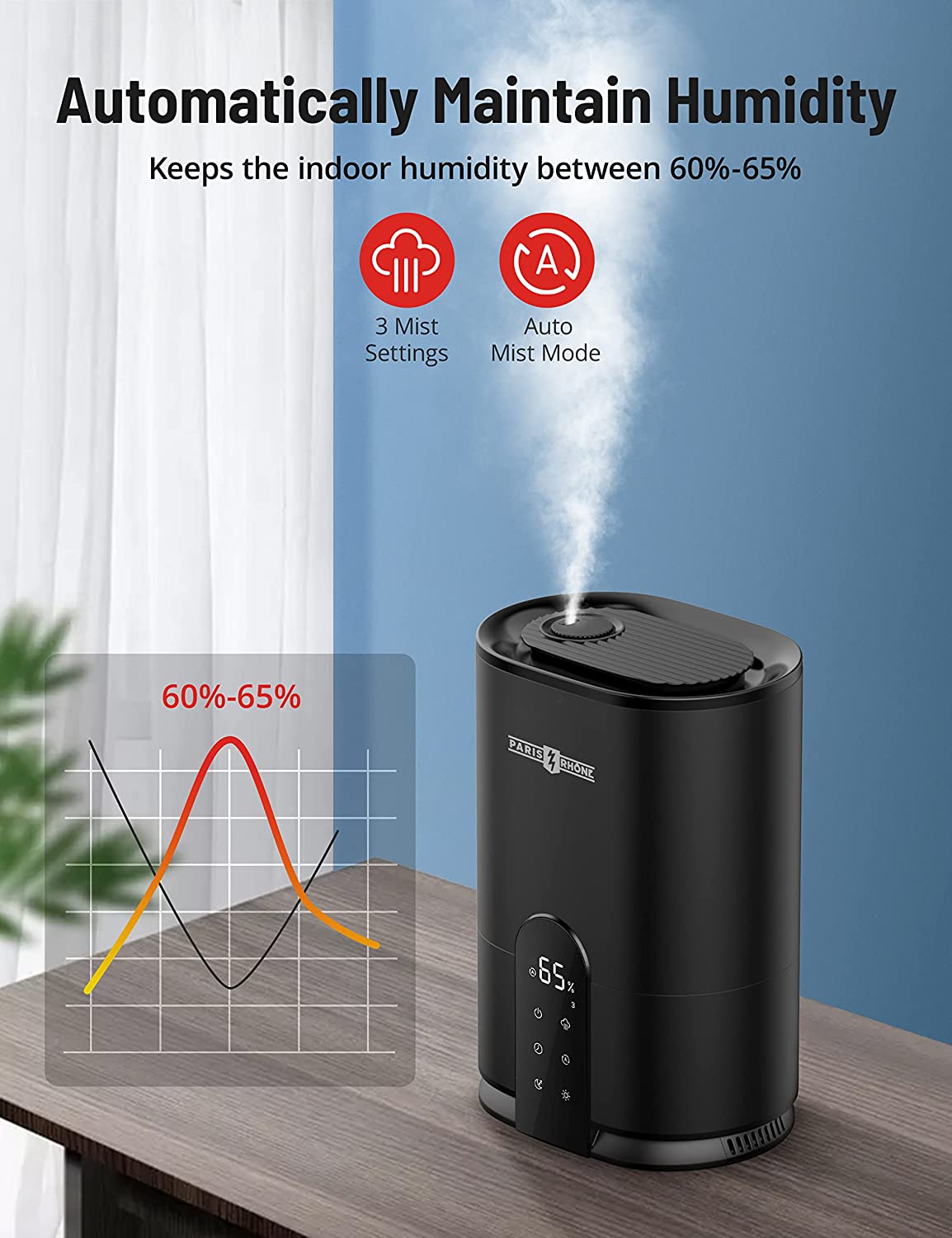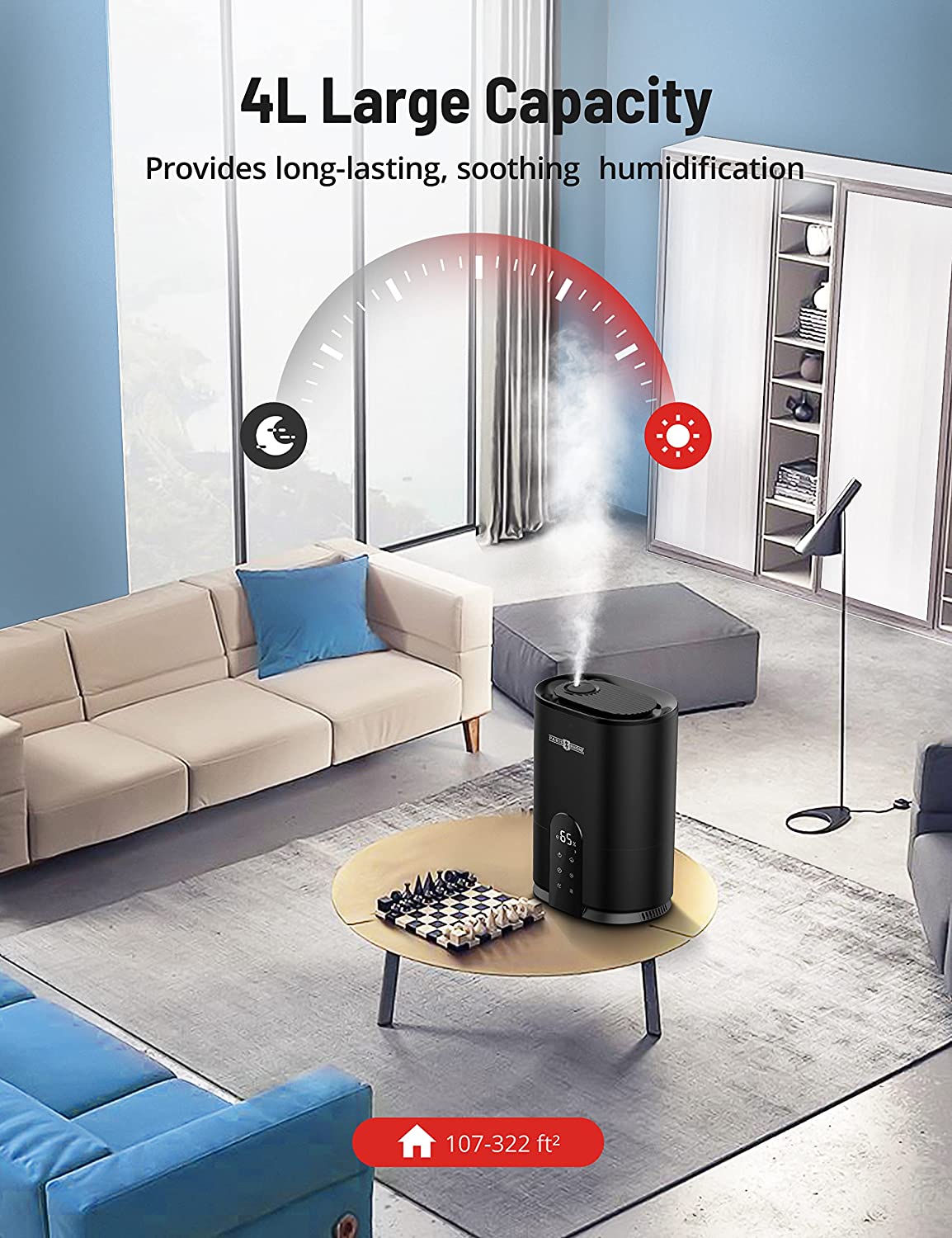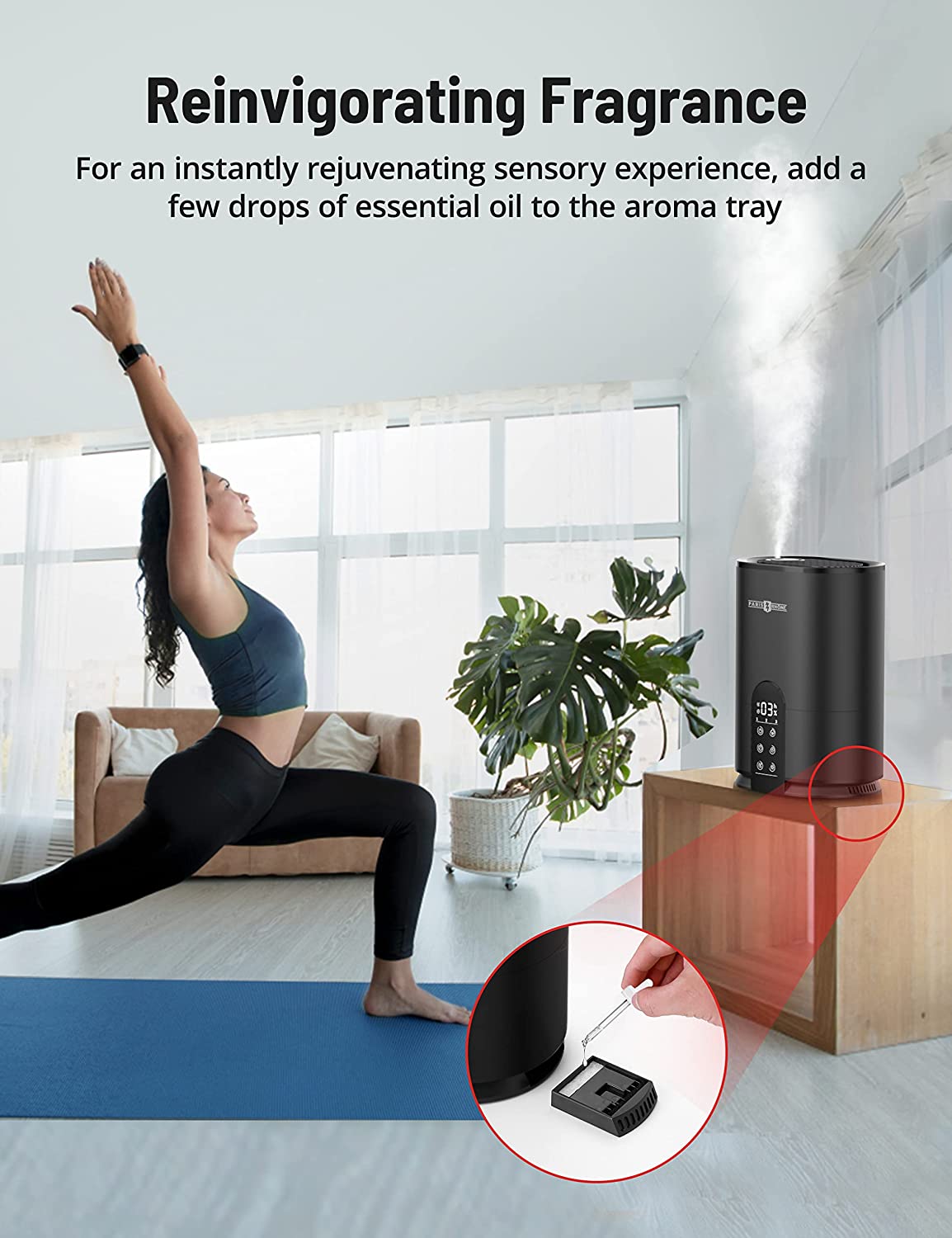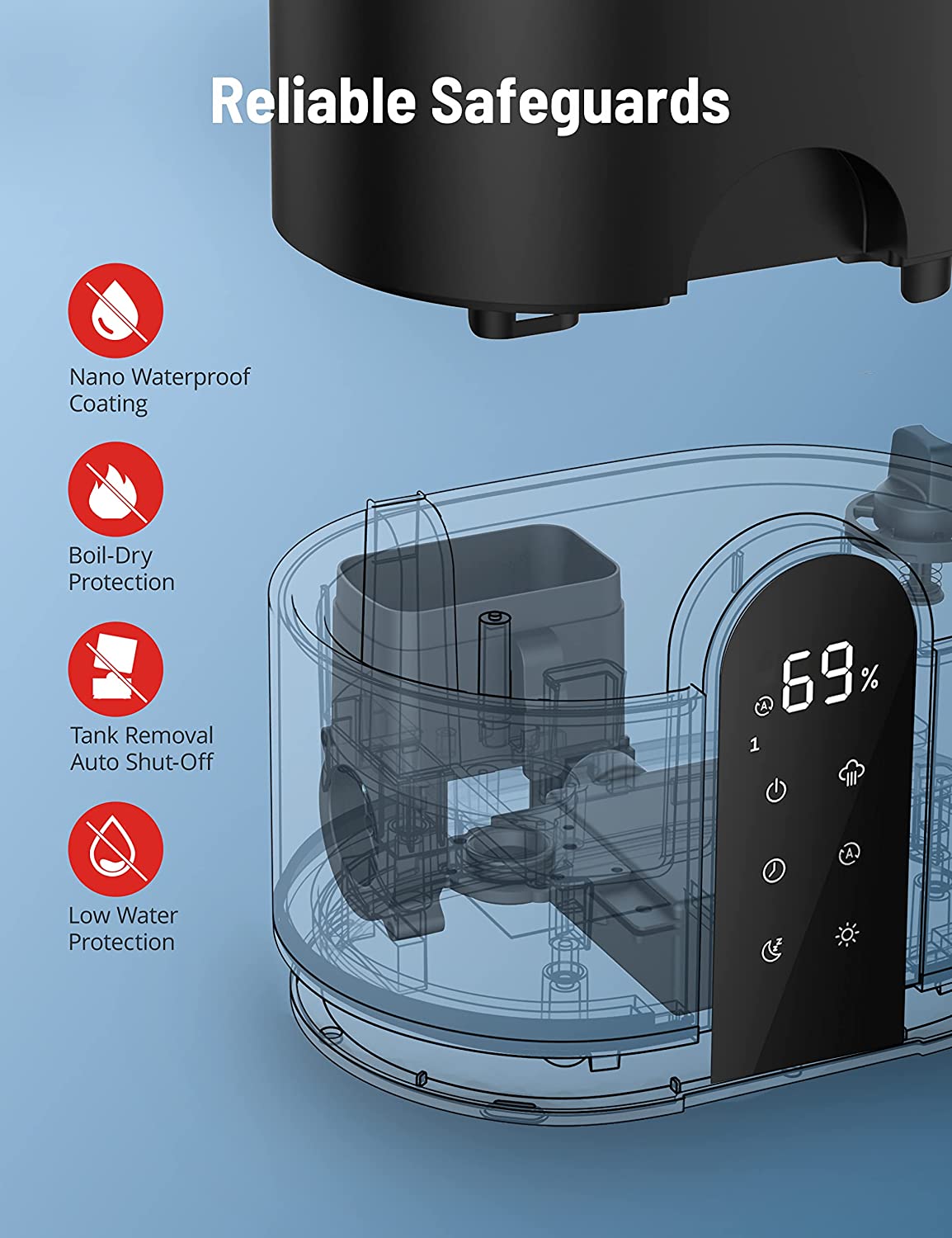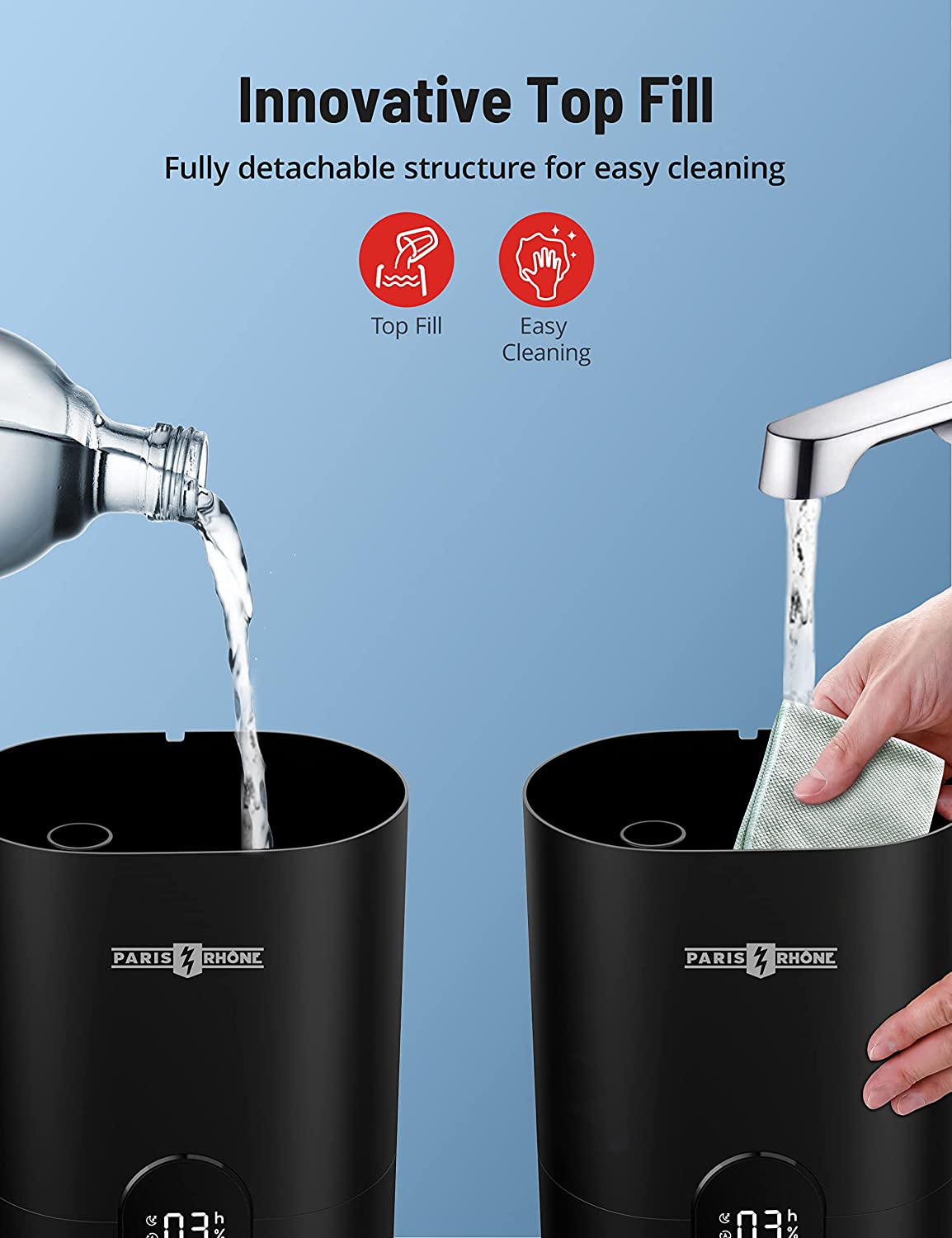 Humidifier Bedroom 4L Top-Fill Cool Mist Humidifier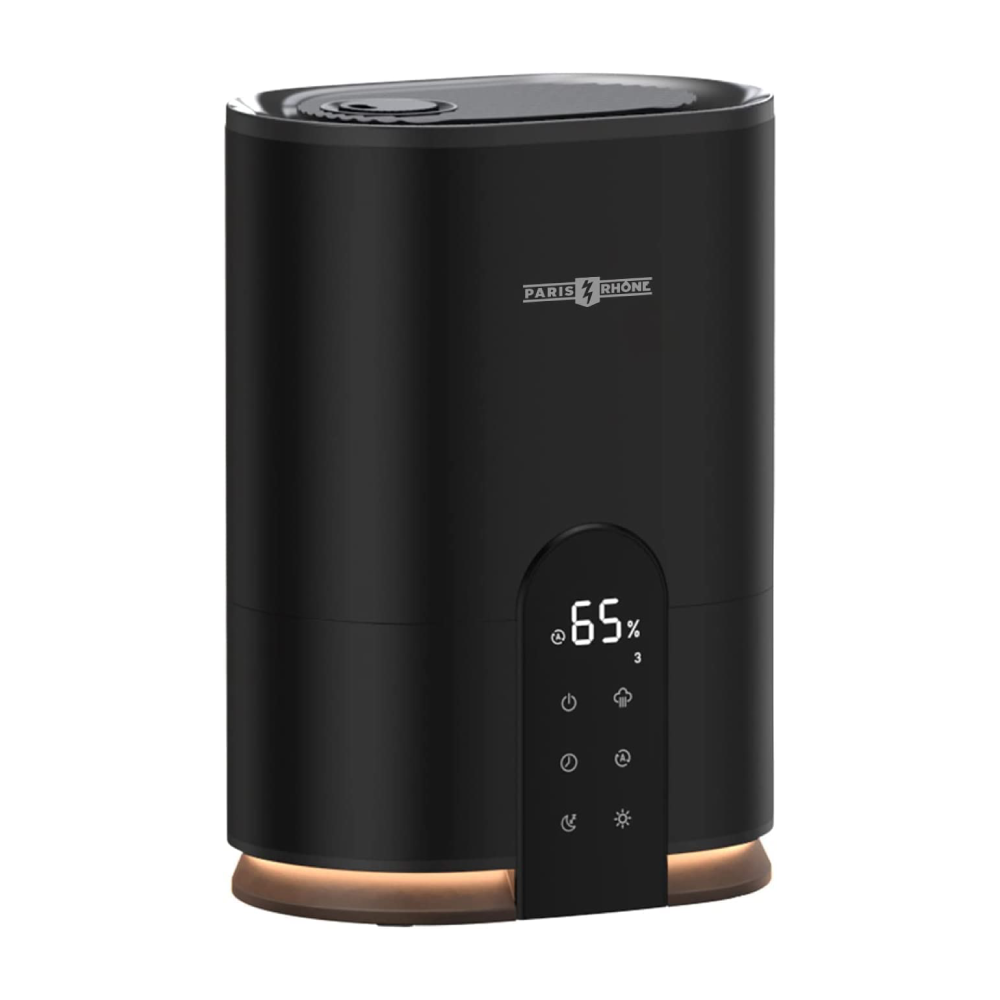 PARIS RHÔNE
Befeuchten Sie extrem trockene Luft effektiv
Der PARIS RHÔNE Ultraschall-Luftbefeuchter mit kühlem Nebel erfüllt Ihren Raum mit sauberer, angenehmer und feuchter Luft. Ausgestattet mit einem großen 4-Liter-Wassertank, lässt er sich einfach von oben reinigen und nachfüllen. Im Auto-Modus hält der Luftbefeuchter die optimale Luftfeuchtigkeit aufrecht (zwischen 60 % und 65 %). Er arbeitet leise mit nur 28 dB und liefert erfrischende Luftfeuchtigkeit, ohne Ihren Schlaf zu stören. Hochwertiger Wasserkocher aus Edelstahl und Glas
Hervorgehoben
Automatische Anpassung des Nebelniveaus
4 L/1,06 Gallonen großes Fassungsvermögen
28 dB niedriges Arbeitsgeräusch
1-12-Stunden-Timer
Mehrere Schutzmaßnahmen
Was ist in der Box
3 x staubdichte Schwämme
1 x Bedienungsanleitung,
1 x Luftbefeuchter PARIS RHÔNE
3 x Aromapads (1 vorinstalliert)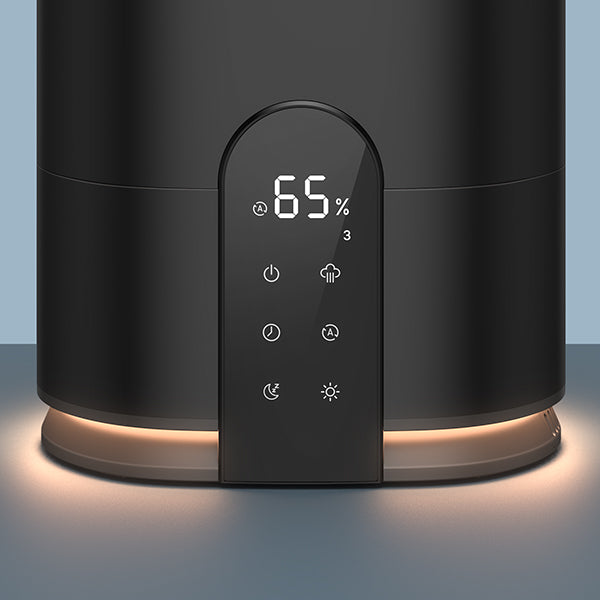 Intelligente Touch-Tasten
Tippen Sie auf die Tasten, um die verschiedenen Funktionen zu aktivieren. Dimmbares Nachtlicht ist unauffällig, beeinflusst den Schlaf nicht.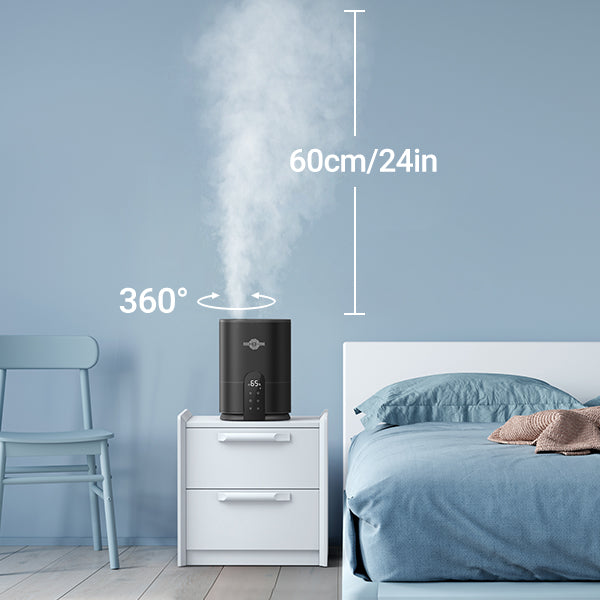 60CM Nebel
Erleben Sie Nebel, der bis zu 60cm hoch wird und Ihren Tisch aus den 3 Nebelebenen und der 360°-Düse trocken hält.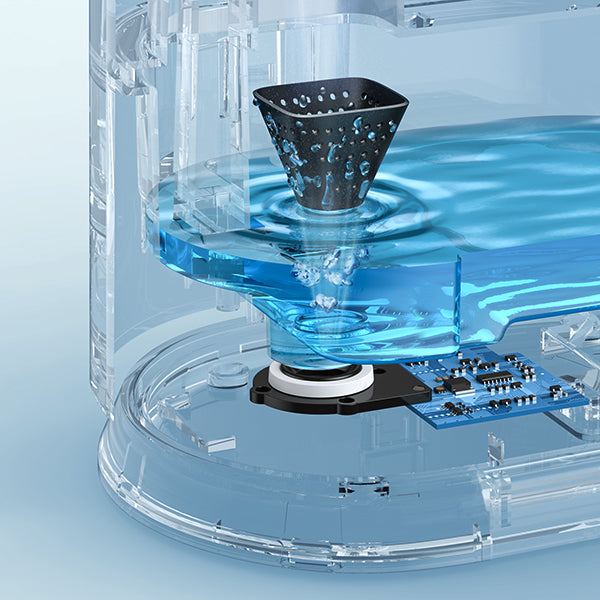 Hochfrequenz-Zerstäuber
Eingebauter Hochfrequenz-2,4MHz-Ultraschallzerstäuber sprüht glatteren, weicheren Nebel, um viel bequemer zu atmen.
This product has no reviews yet.
FAQ
Use this text to share information about your product or shipping policies.
are there any humidifiers which you can use regular water instead of distilled water?

You can use regular water you will just have more deposits to clean each week or may have to clean every 4 or 5 days
Does this have auto low water shut off?

Yes, it automatically shuts off when water level is low.
I thought i was able to use essential oils, the manual says no essential oils?

On the bottom of the unit there is a pop out tray with a cloth like pad where you add the essential oils. There should have also been replacement pads in the box as well. The pads are white.
Does the humidifier have a plug that can be used in the US?

It has a US plug.The Operating Voltage: 100-120V 50 / 60Hz.
What are the size dimensions (in inches) for this unit?

Could you please kindly check the following information?Product Dimensions 6"D x 9"W x 12"H
If I place this in auto mode it's supposed to shut off when it gets to 65 % humidity now. Will it turn back on after it goes below that?

I would imagine it would turn back on so long as the unit is on auto. I would open a window to clear the air and see if it does.
If there are few impurities in the tap water, it can be used directly, but if there are many impurities, we recommend filtering before using it. This humidifier comes with a 4-liter tank, can work in a room as large as 322ft², and last for up to 30 hours. Greatly relieves you from dry air for an entire day.
Does the digital display with % humidity turn of for sleep or is is always lighted?
Our customer support is available Monday to Friday: 8am-8:30pm.
Average answer time: 24h