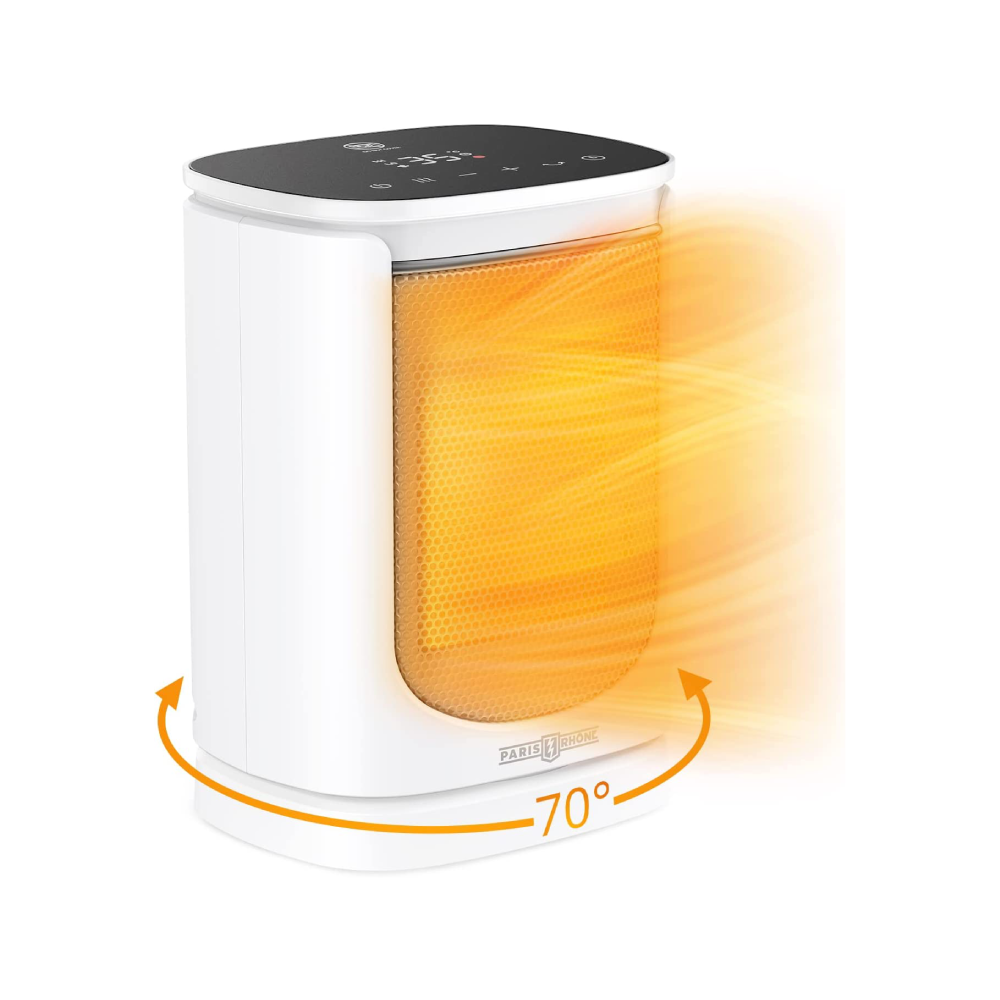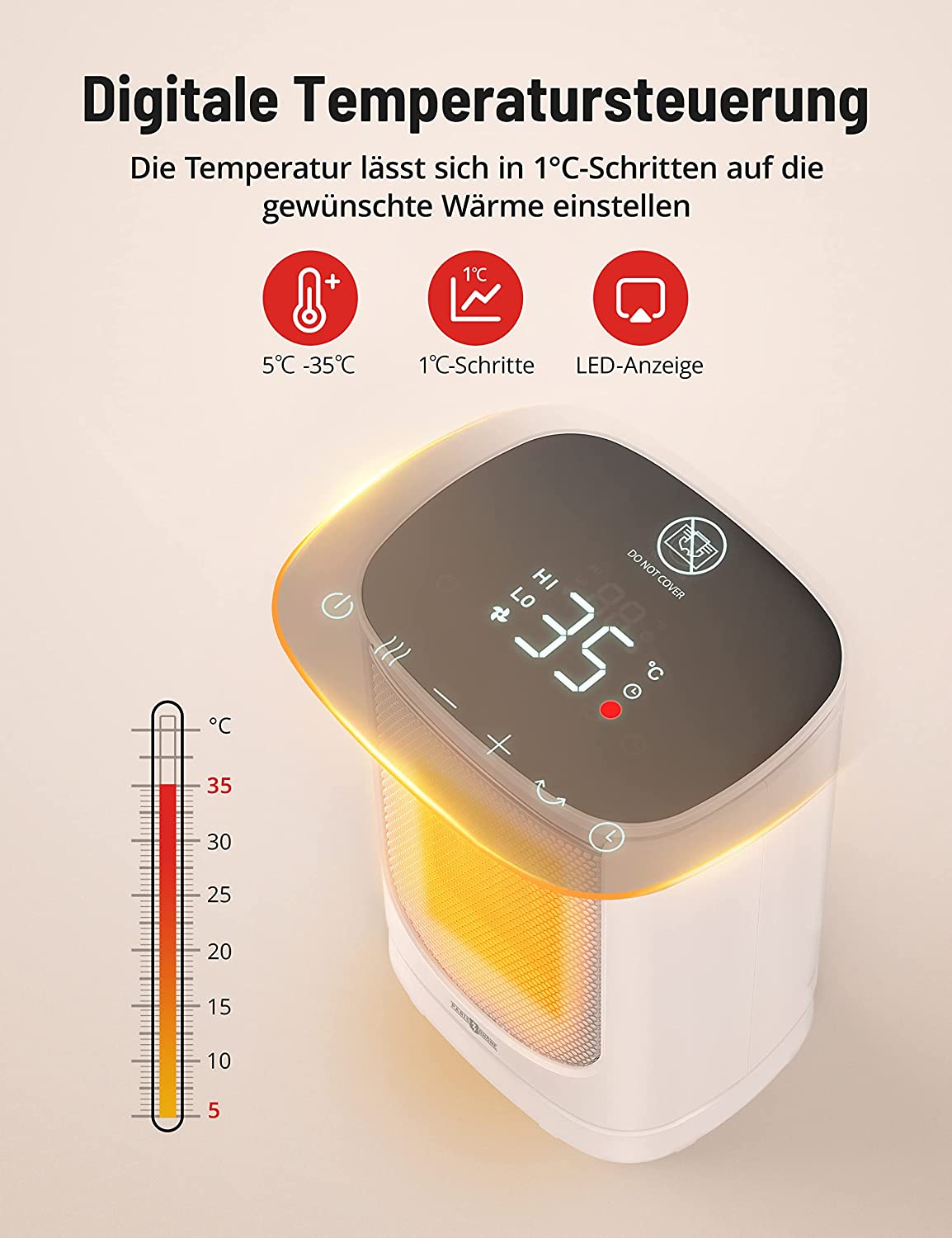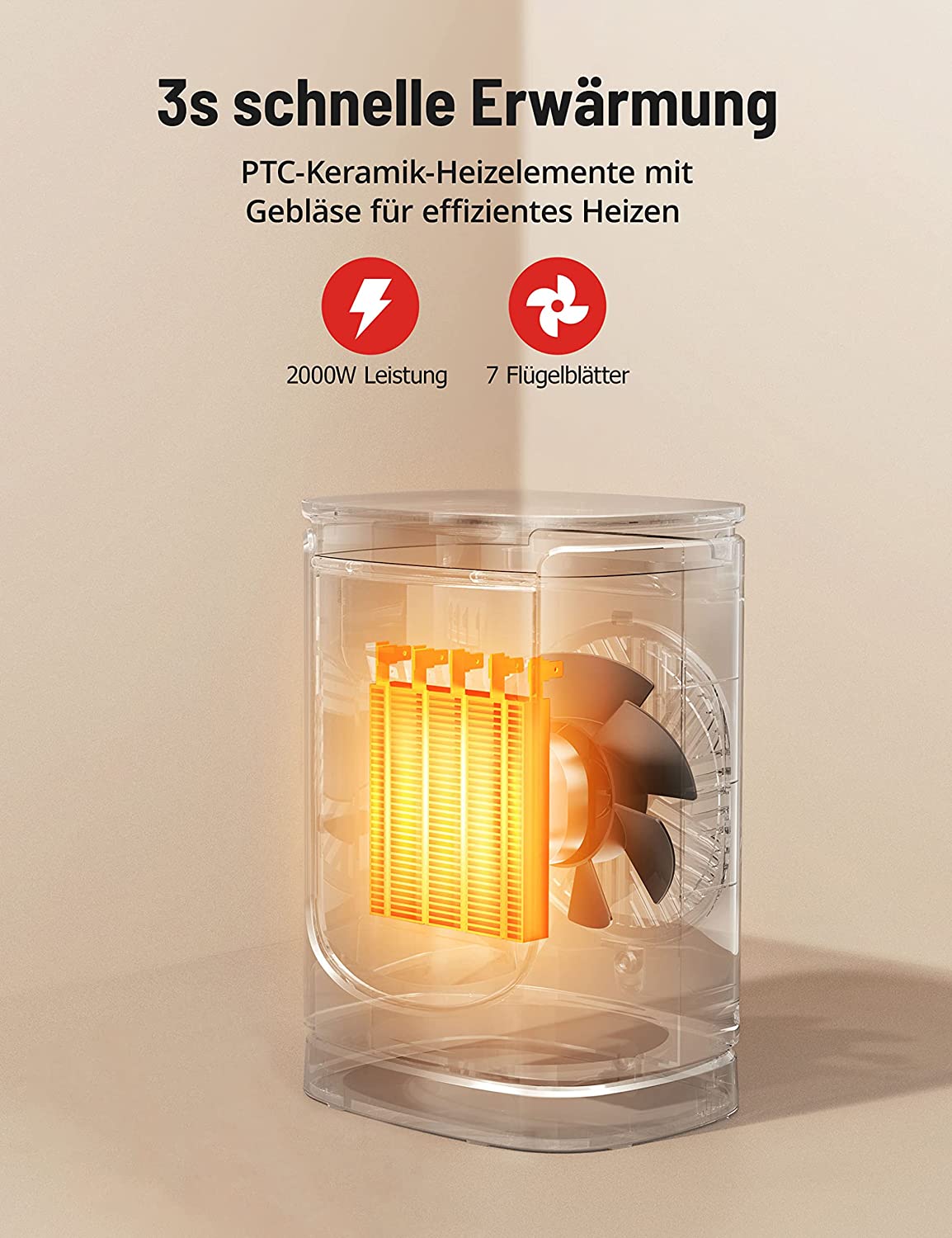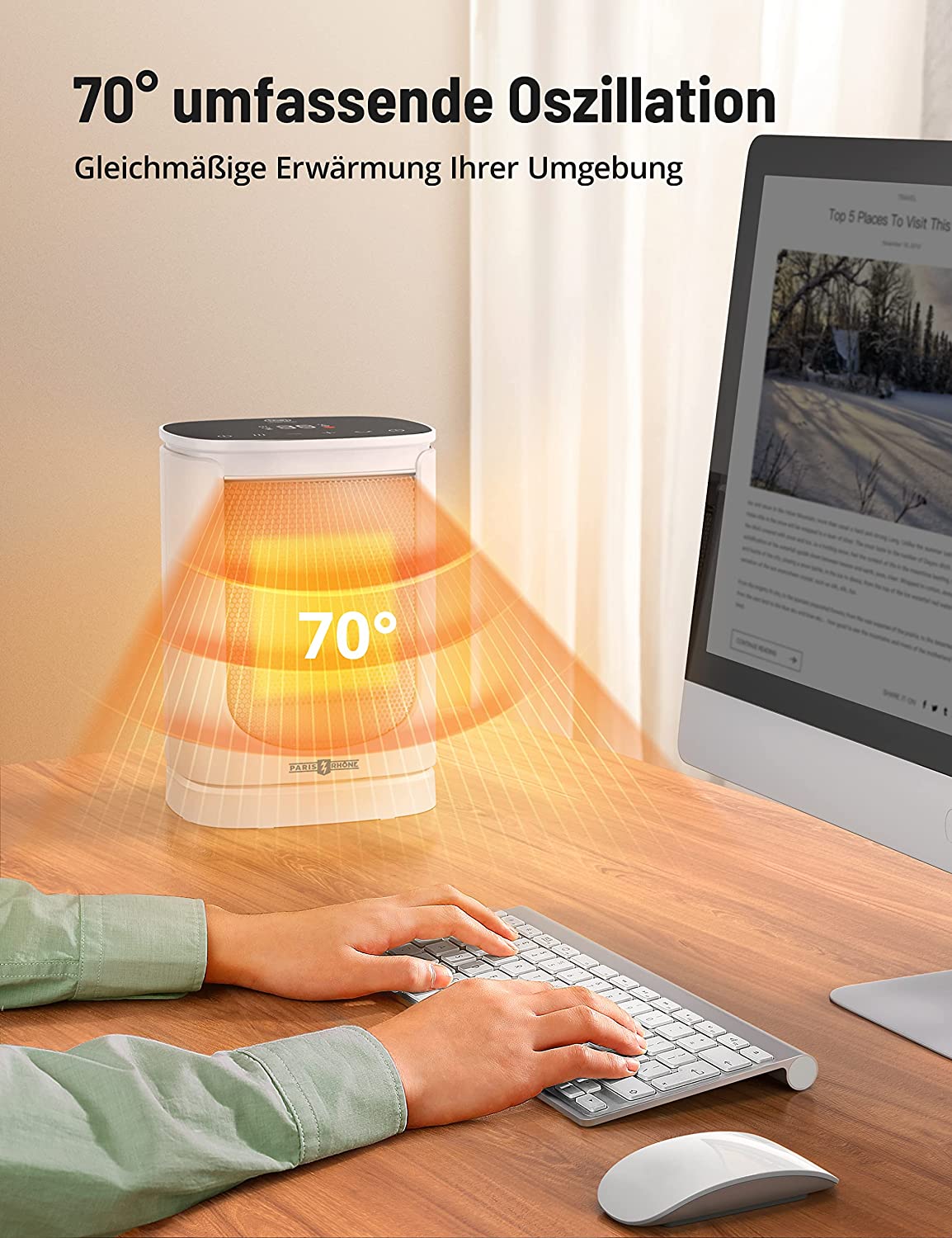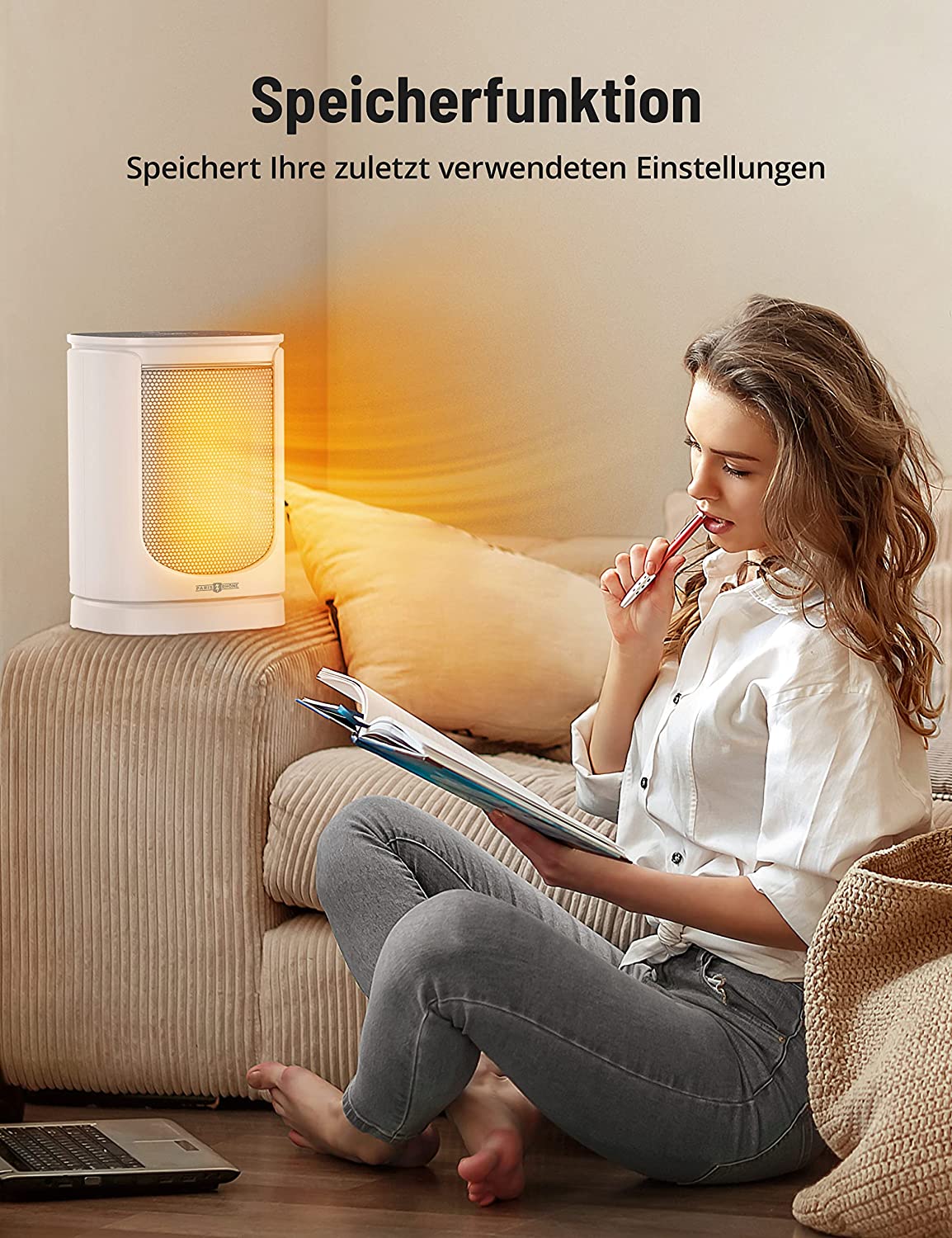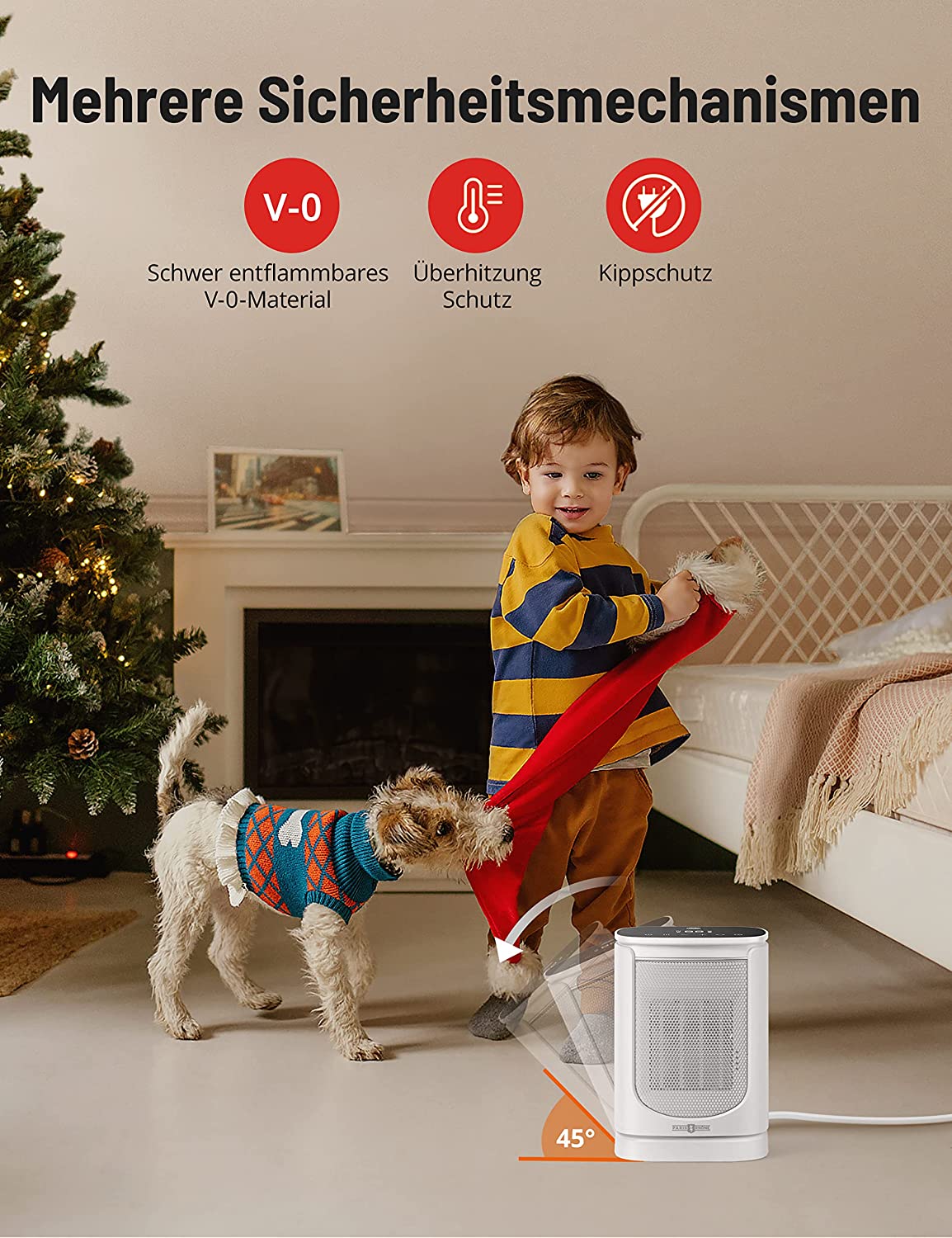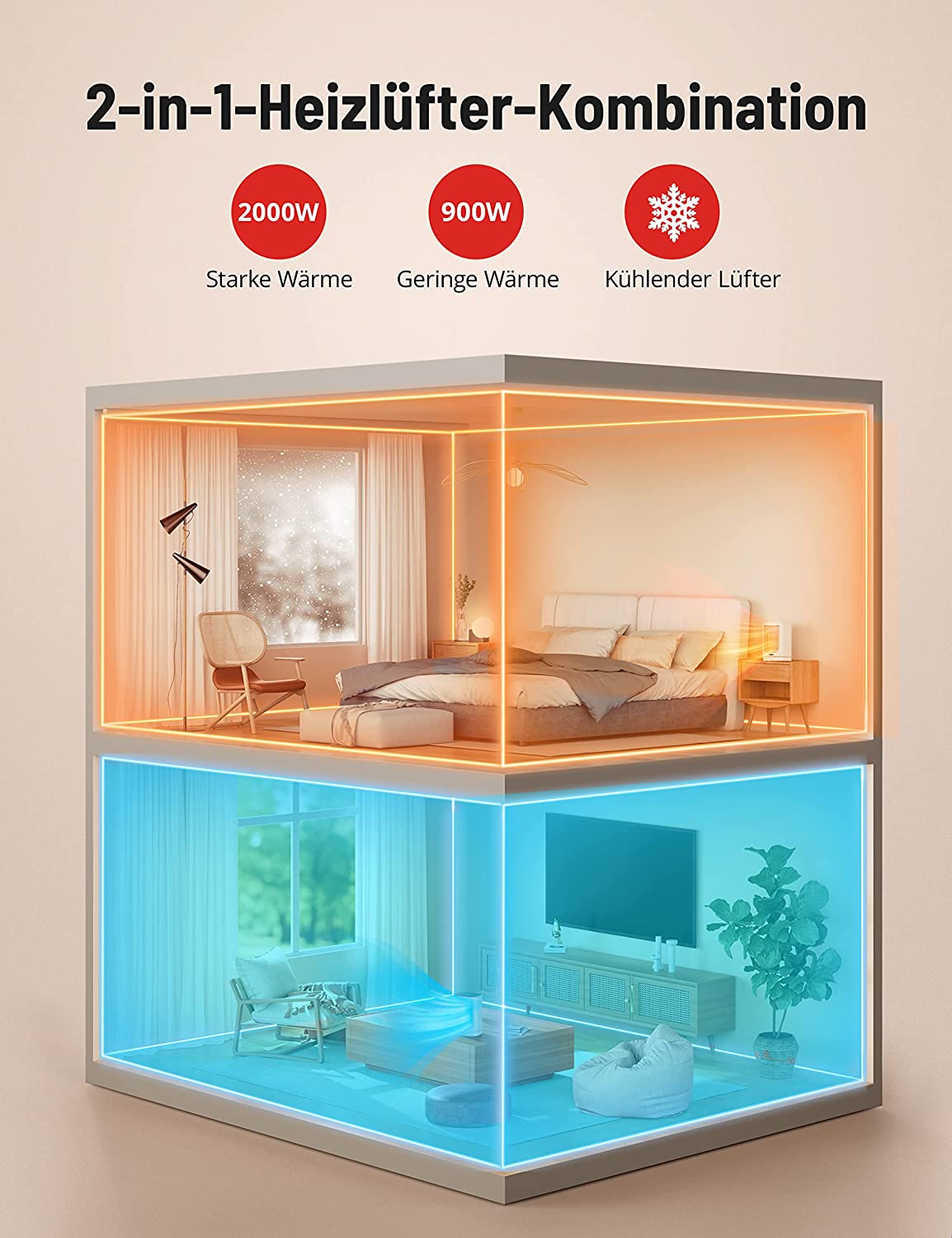 Fan Heater Energy Saving 2000W Electric Heater Two hot air 1 cold air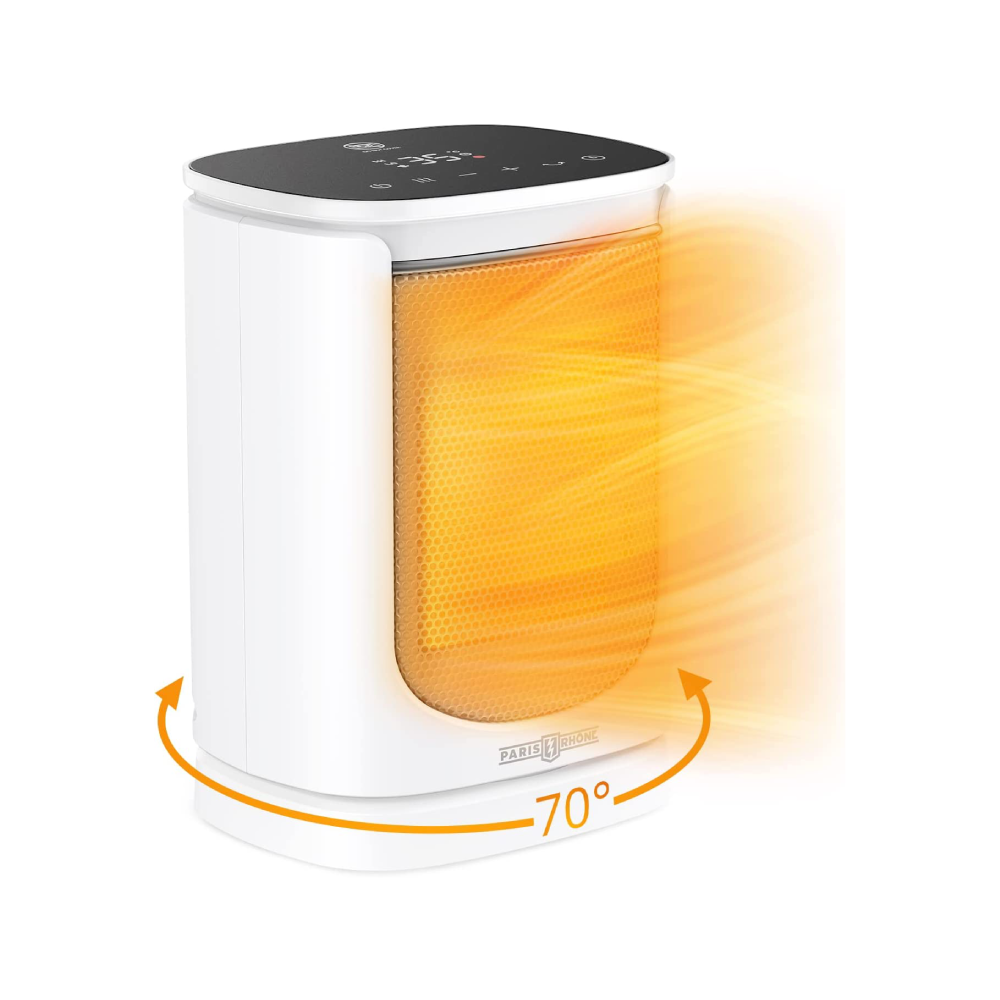 Klein und Doch Leistungsstark
Dieser tragbare heizlüfter bringt wohlige Wärme in jeden persönlichen Raum in einem stilvollen, unauffälligen Design, das die perfekte Höhe zum Sitzen auf Schreibtischen und Nachttischen bietet. Die 2-in-1-Kombination aus Heizung und Ventilator ist das ganze Jahr über großartig, da sie entweder eine kühle Brise oder wohlige Wärme erzeugen kann. Außerdem erleichtert der versteckte Griff das Heben und Bewegen zwischen den Räumen.
Temperaturbereich:
5°C - 35°C
Featured
2000 Watt (Starke Wärme)
1200 Watt (Geringe Wärme)
21 Watt (Kühle Luft)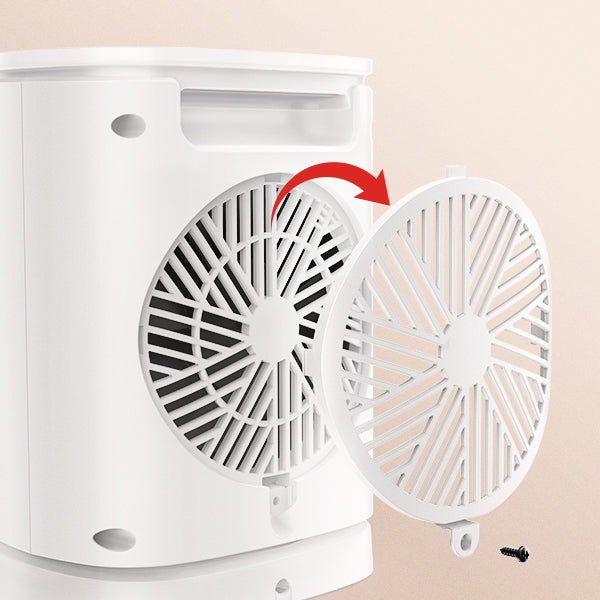 Einfache Reinigung
Schrauben Sie das Lufteinlassgitter ab und nehmen Sie den Filtereinsatz zur Reinigung heraus.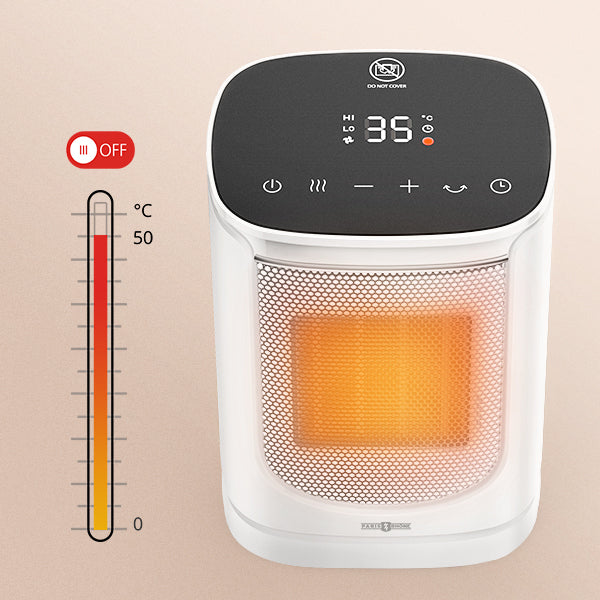 Überhitzungsschutz
Aus Sicherheitsgründen hergestellt, schaltet sich die Heizung automatisch ab, wenn die Umgebungstemperatur 50 °C überschreitet.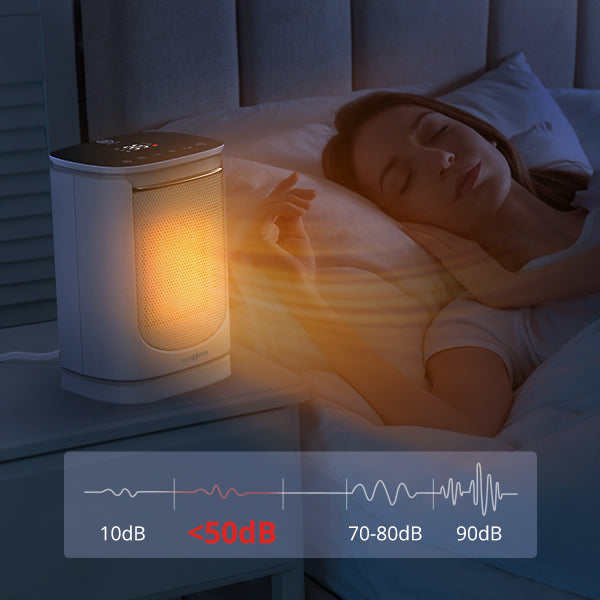 Geräuscharmer Betrieb
Mit einem Betriebsgeräusch von weniger als 50 dB stört das Heizgerät nicht beim Lernen, Arbeiten oder Schlafen.
This product has no reviews yet.
FAQ
Use this text to share information about your product or shipping policies.
Can this humidifier be used with essential oils?
Our customer support is available Monday to Friday: 8am-8:30pm.
Average answer time: 24h