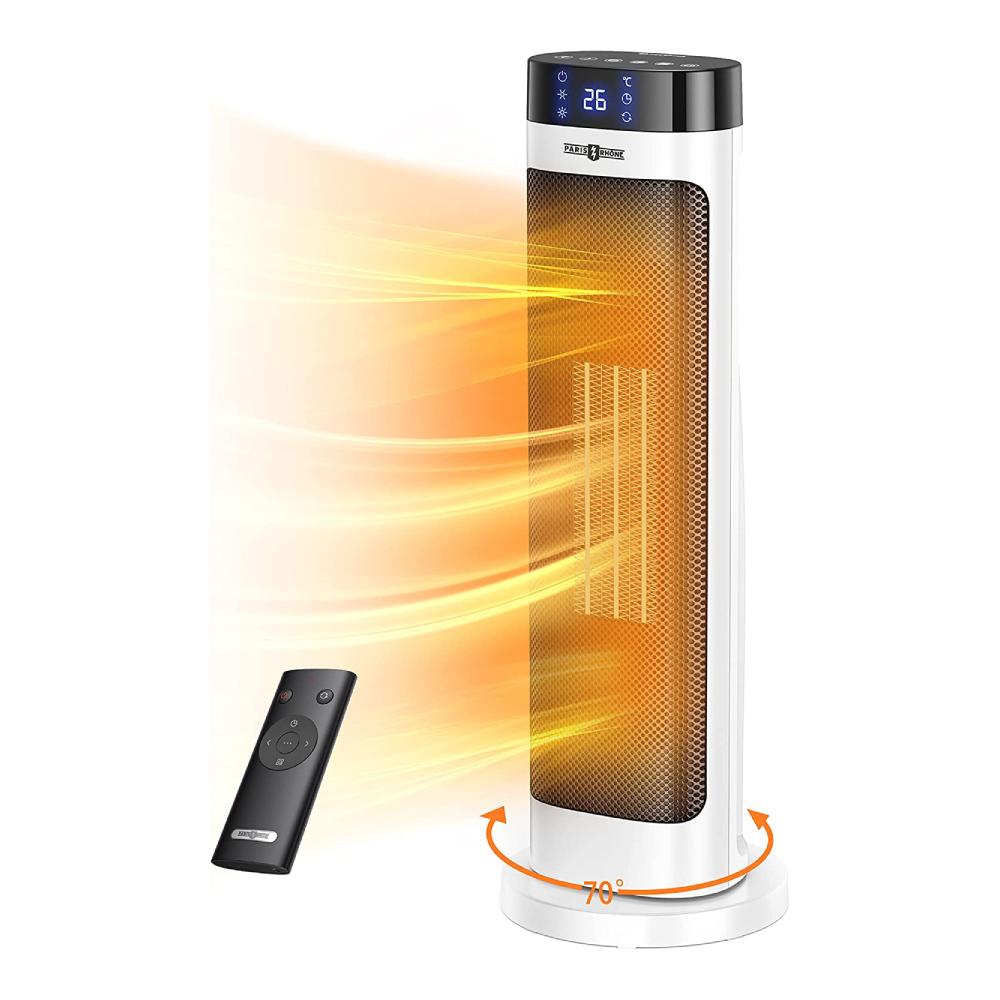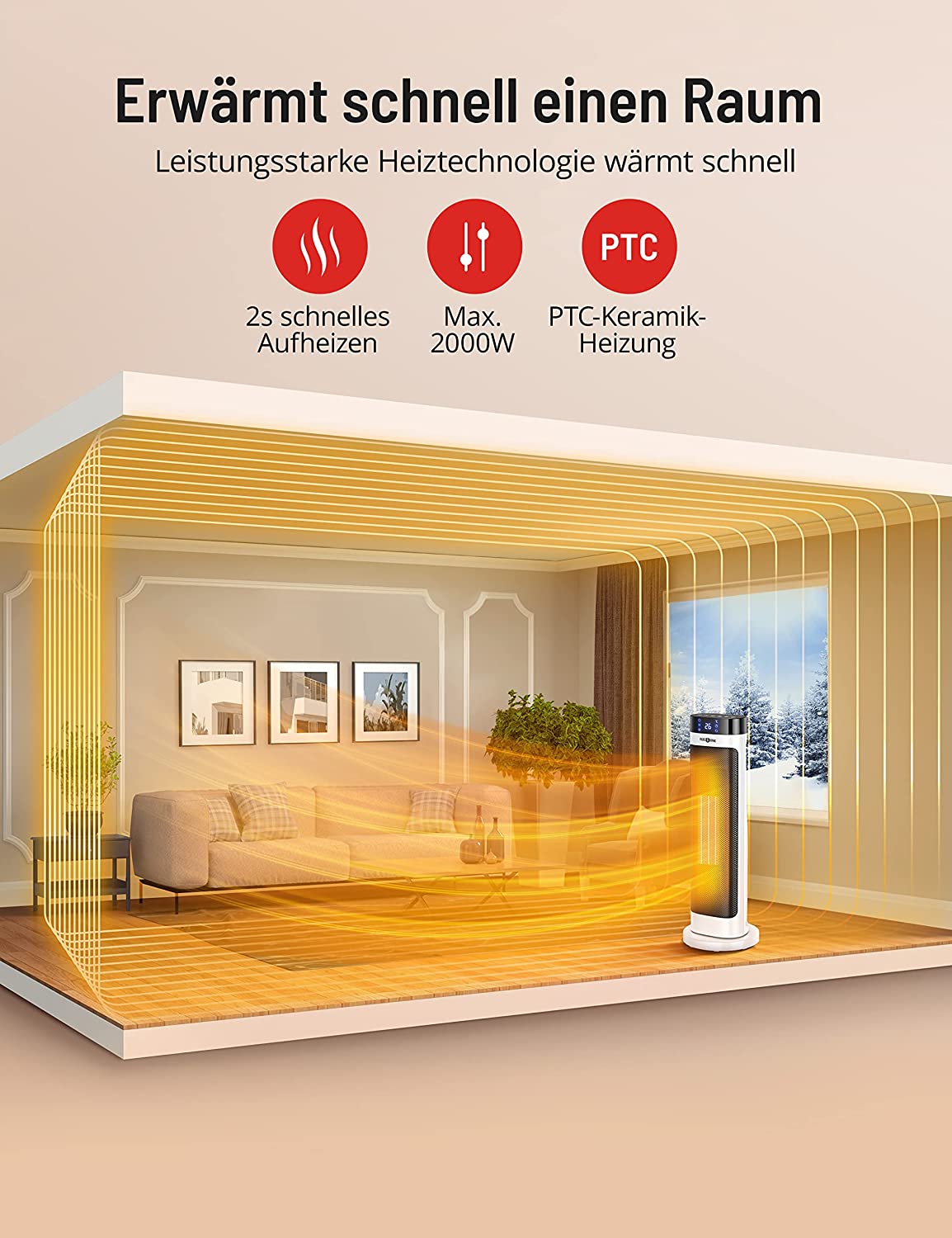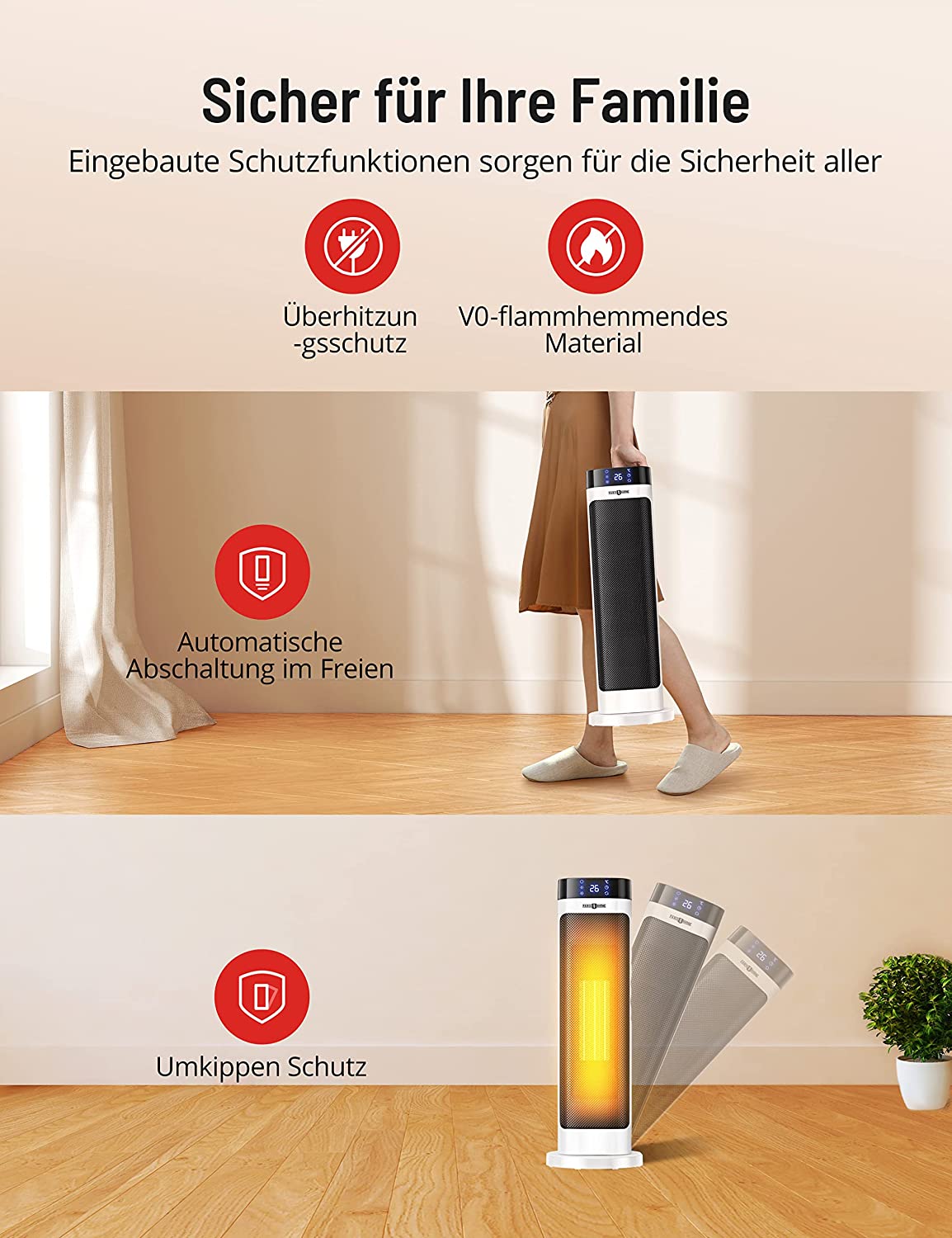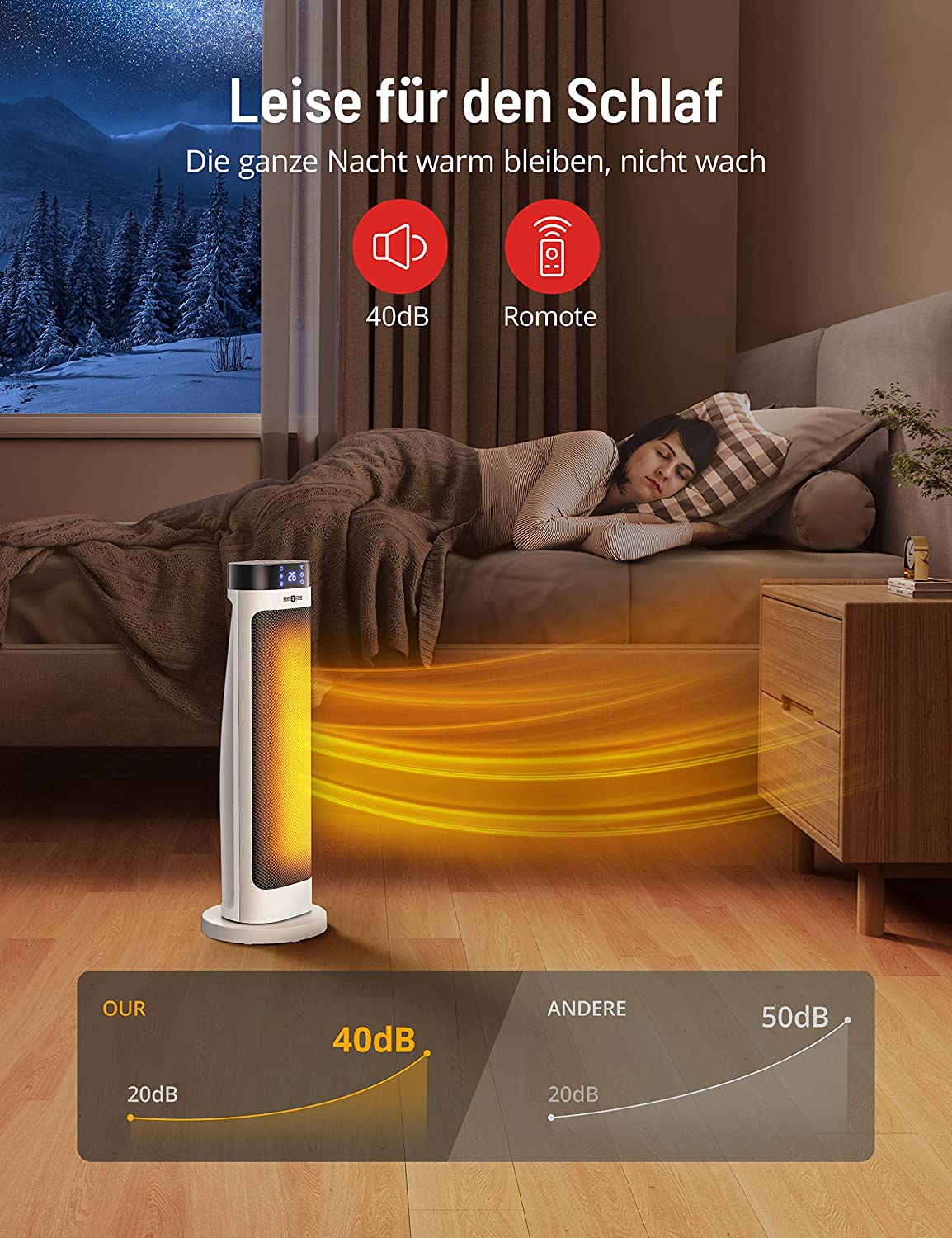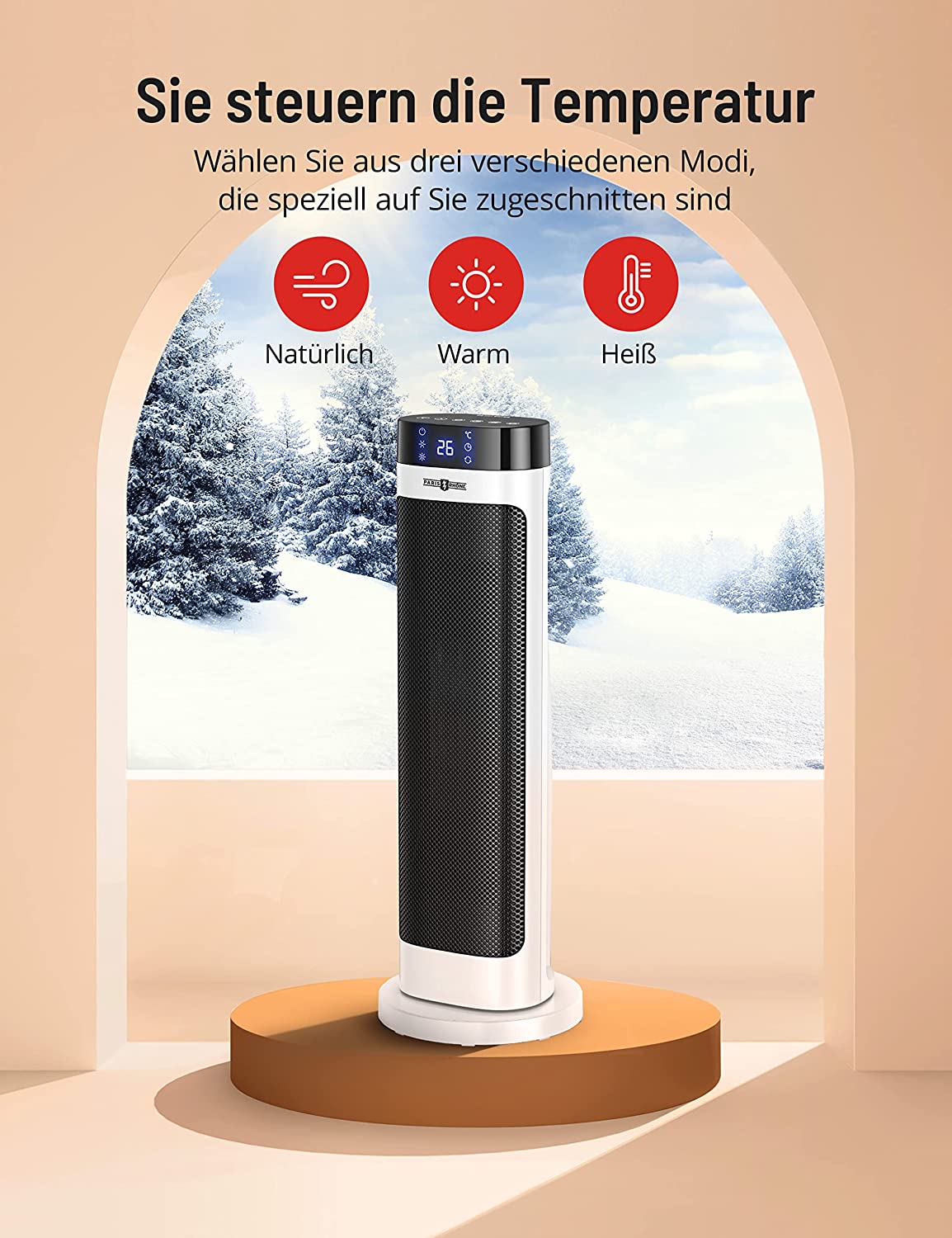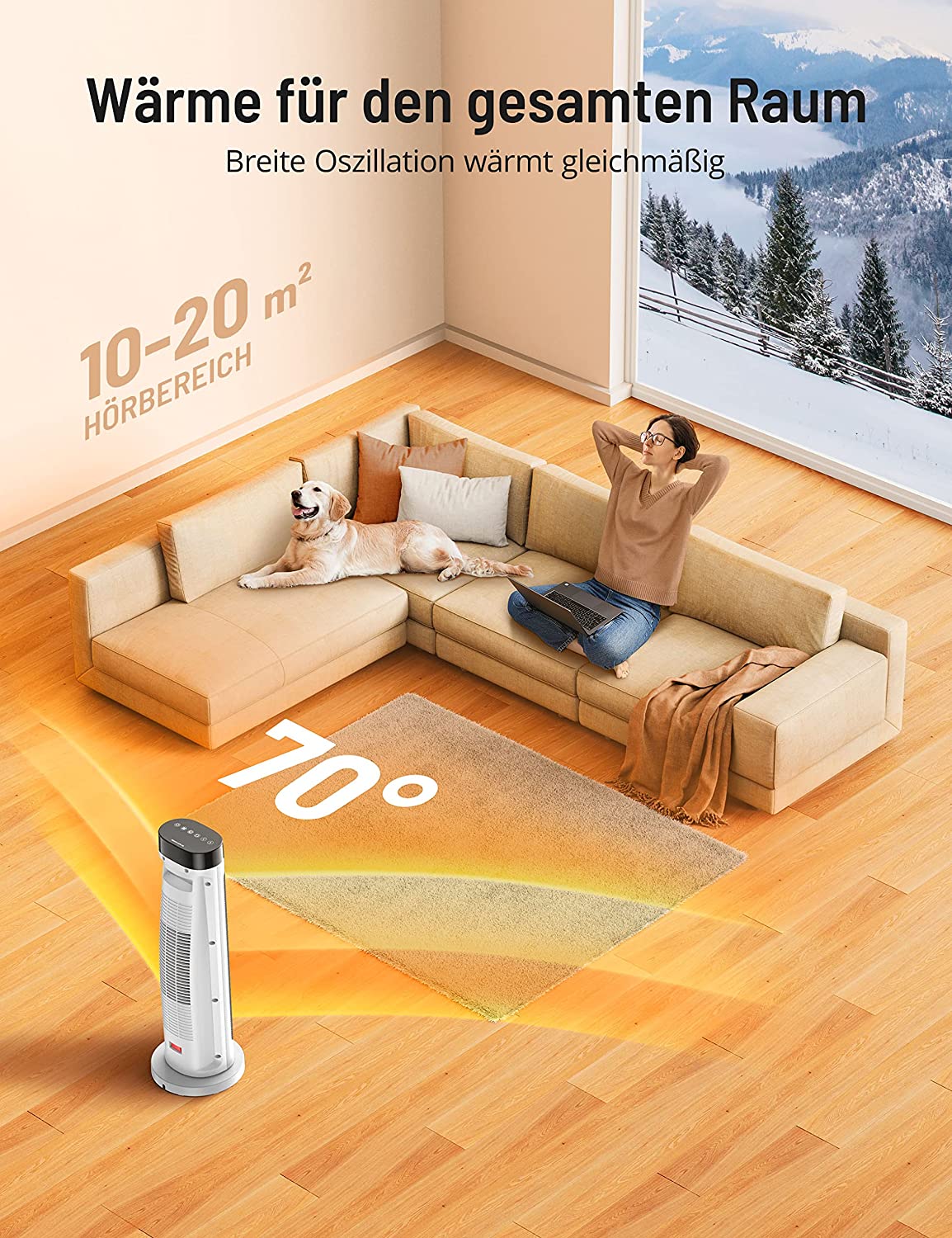 Fan Heater Energy Saving Quiet ECO Mode, 900W-2000W Ceramic Electric Heater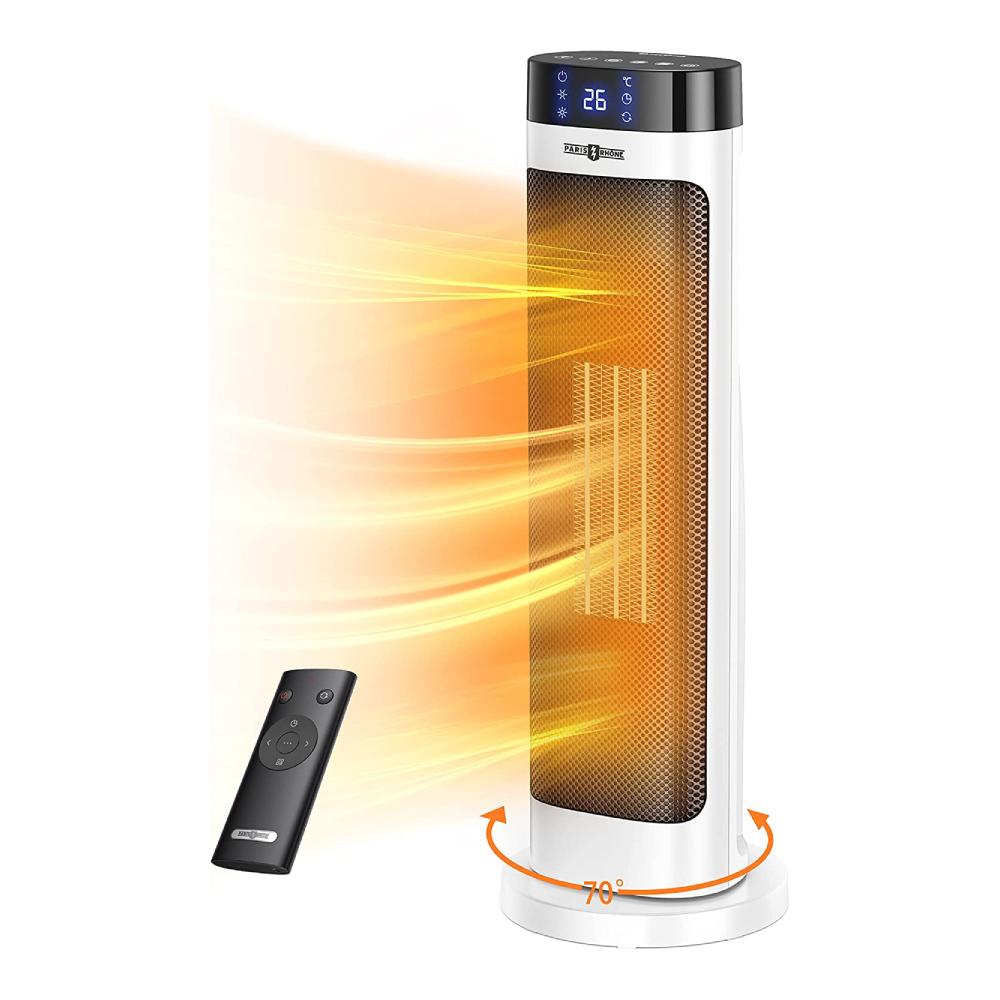 Bekämpfen Sie die Kälte in diesem Winter
Wenn es darum geht, in diesem Winter warm zu bleiben, sind Sie hier genau richtig
Mit dem 56CM PARIS RHÔNE Oscillating Tower Space Heater hat Kälte keine Chance. Ausgestattet mit großartigen Funktionen wie einem 12-Stunden-Timer, einem Kippschutz und 3 Heizstufen, wärmt diese ultraleise 40dB-Heizung mit ihrem breiten 70°-Oszillationsdesign jeden Winkel eines Raumes.
Featured
3 Wärmestufen
70° oszillierend
12 Std. Abschaltautomatik
2s schnelles Aufheizen
Überhitzungsschutz
Schutz vor Umkippen
V0-flammhemmendes Material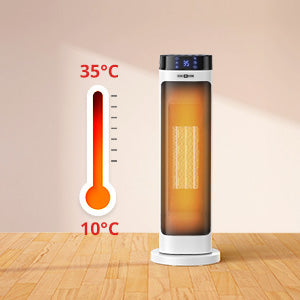 Die richtige Wärme für Sie
Jeder Körper ist anders, deshalb verfügt dieser Heizturm über drei Heizmodi und einen breiten Temperaturbereich zwischen 10 °C und 35 °C, damit Sie die Wärme bekommen, die Ihr Körper braucht.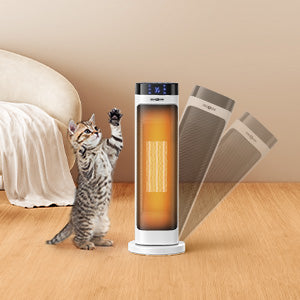 Sicherheitsvorkehrungen gegen Unfälle
Sobald der Heizlüfter gekippt oder angehoben wird oder sich überhitzt, wird der Strom zu Ihrer Sicherheit sofort abgeschaltet.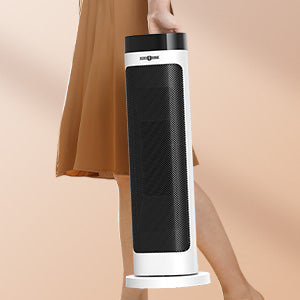 Tragbar
Dank des tragbaren Designs und des versteckten Griffs können Sie dieses platzsparende Heizgerät in jeden Raum in Ihrem Zuhause mitnehmen, damit Sie immer Wärme haben.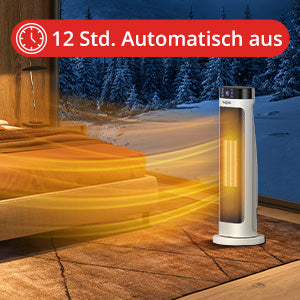 Auto-Off spart Stromkosten
Die 12-Stunden-Autoabschaltung sorgt dafür, dass dieses Heizgerät nicht in Betrieb ist, wenn Sie nicht da sind.
Berührungssteuerung
Stellen Sie die Temperatur und mehr mit dem reaktionsschnellen, intelligenten Touchpad ein; der LED-Bildschirm bestätigt die gewählten Einstellungen.
Fernbedienung mit extra großer Reichweite
Sie brauchen nicht vom Bett oder der Couch aufzustehen. Zusätzlich zum Touchpanel können Sie die Heizung mit der mitgelieferten Fernbedienung aus bis zu 10M Entfernung steuern.


This product has no reviews yet.
FAQ
Use this text to share information about your product or shipping policies.
Can this humidifier be used with essential oils?
Our customer support is available Monday to Friday: 8am-8:30pm.
Average answer time: 24h