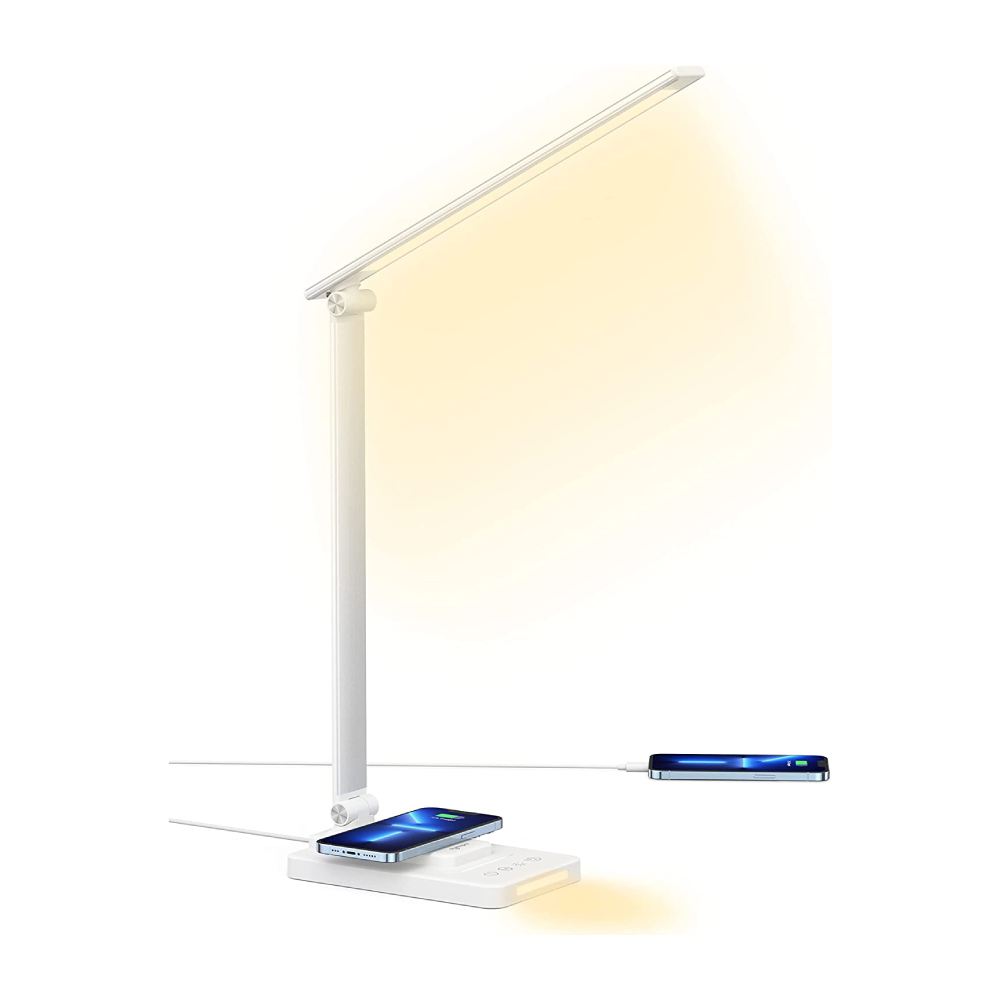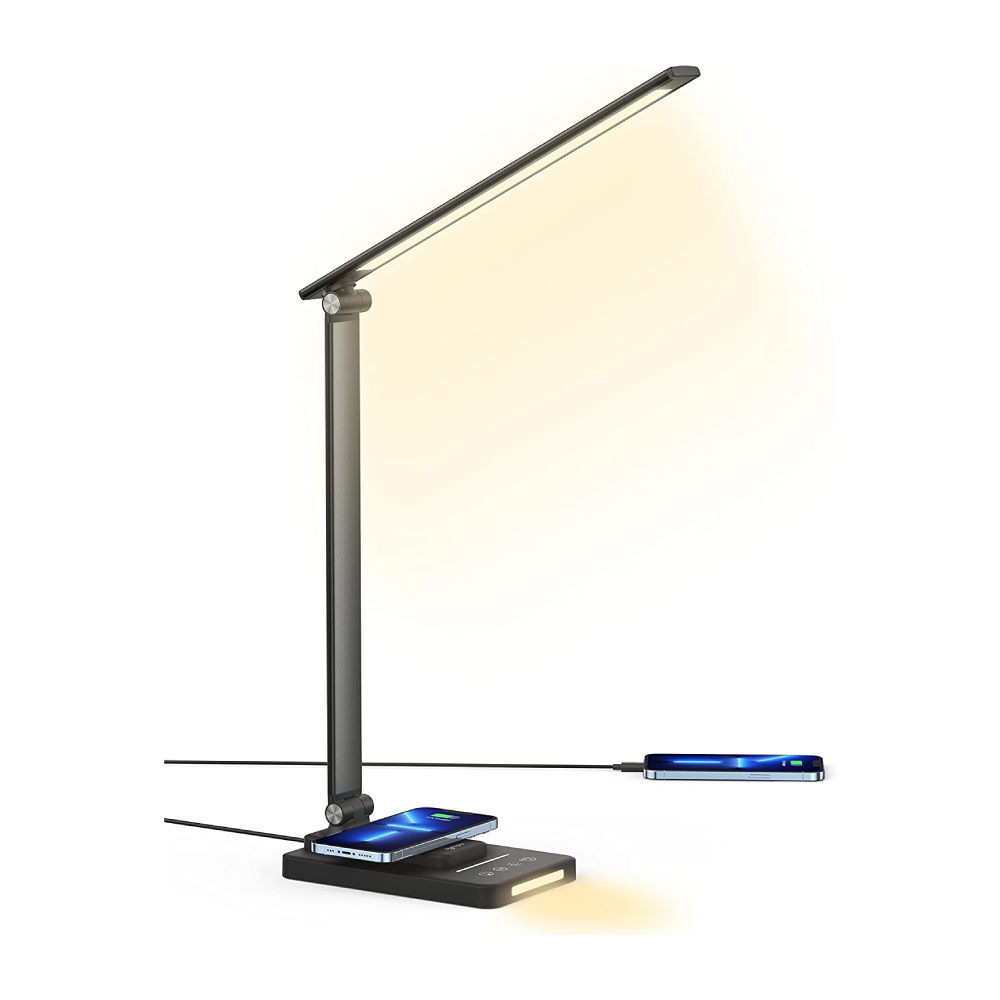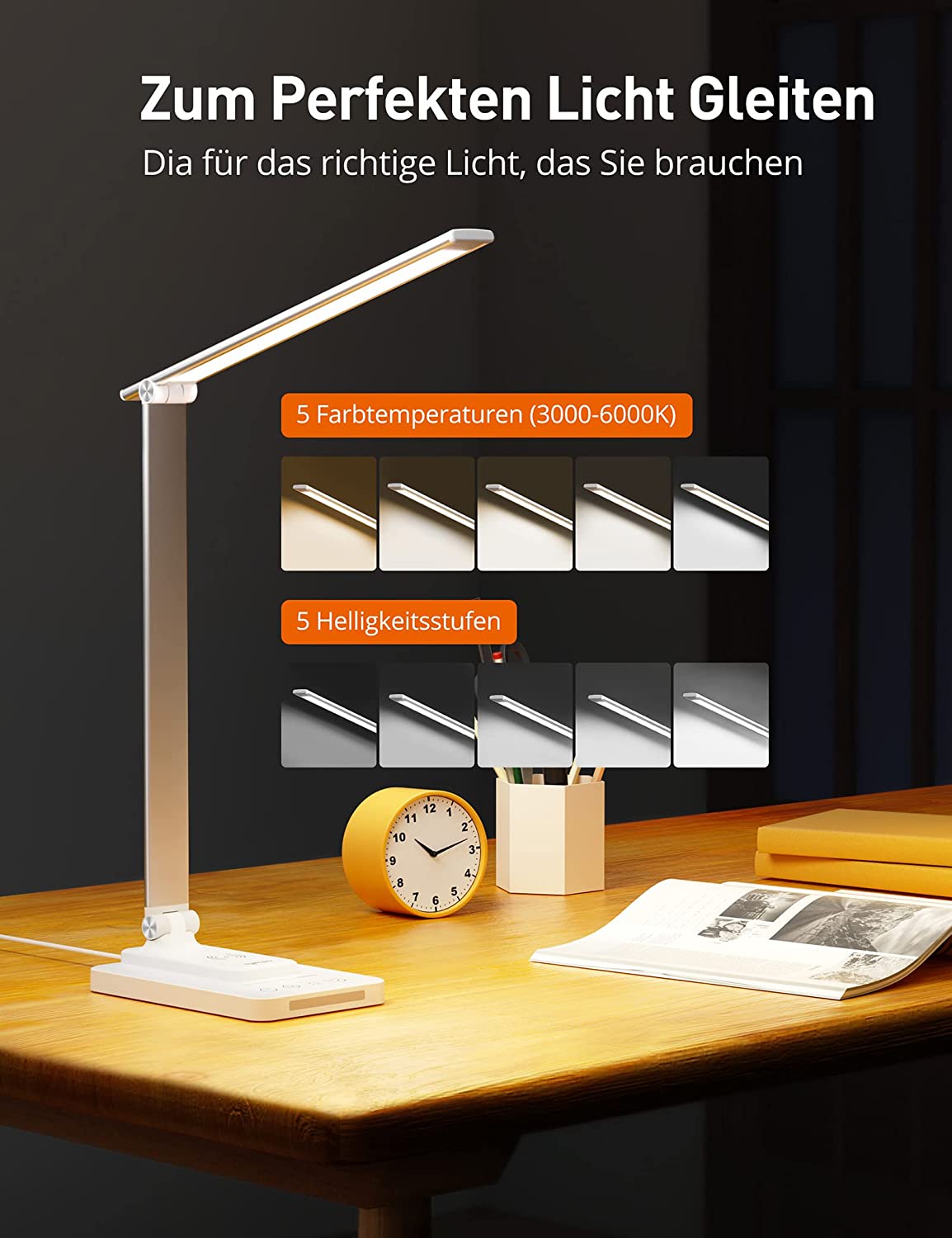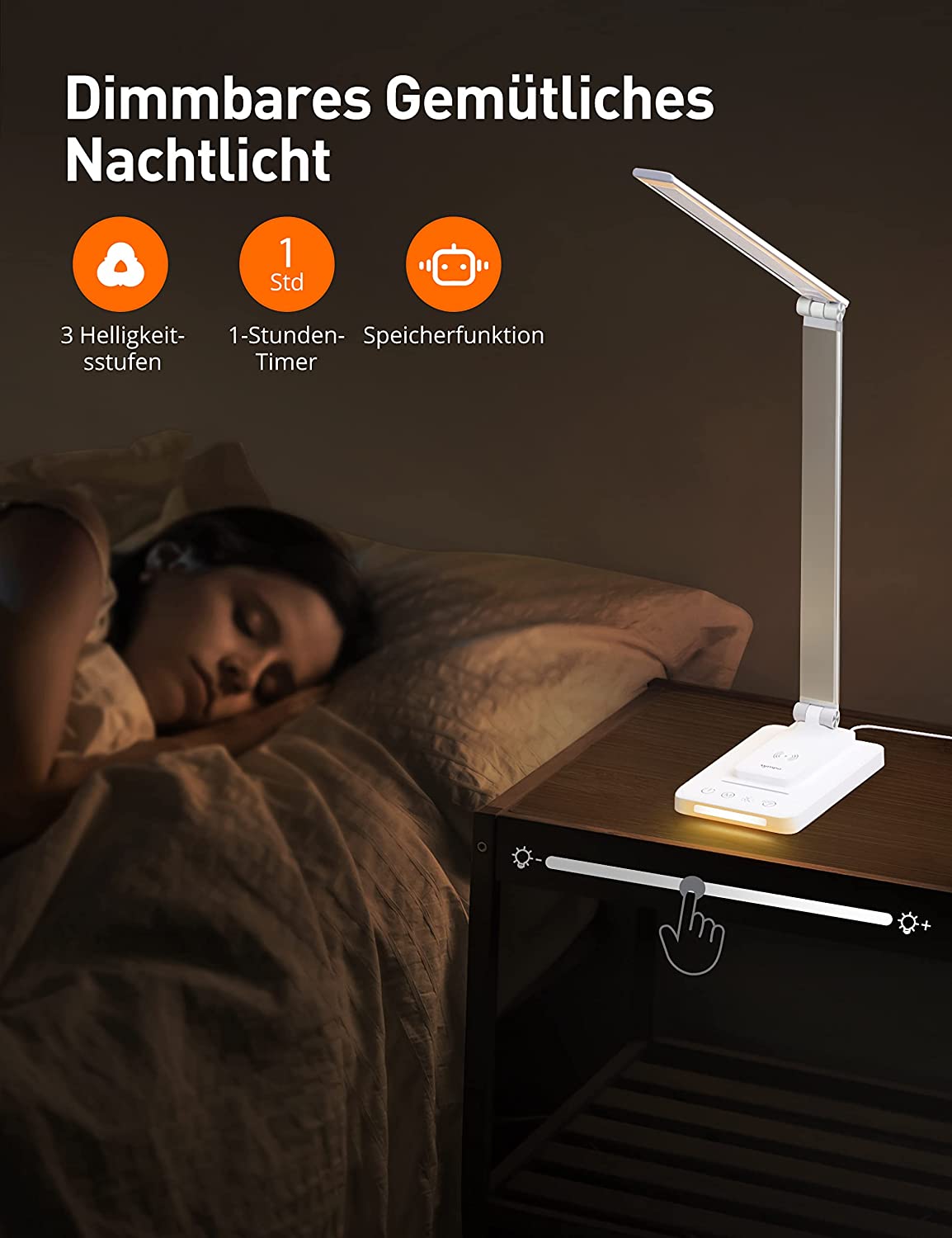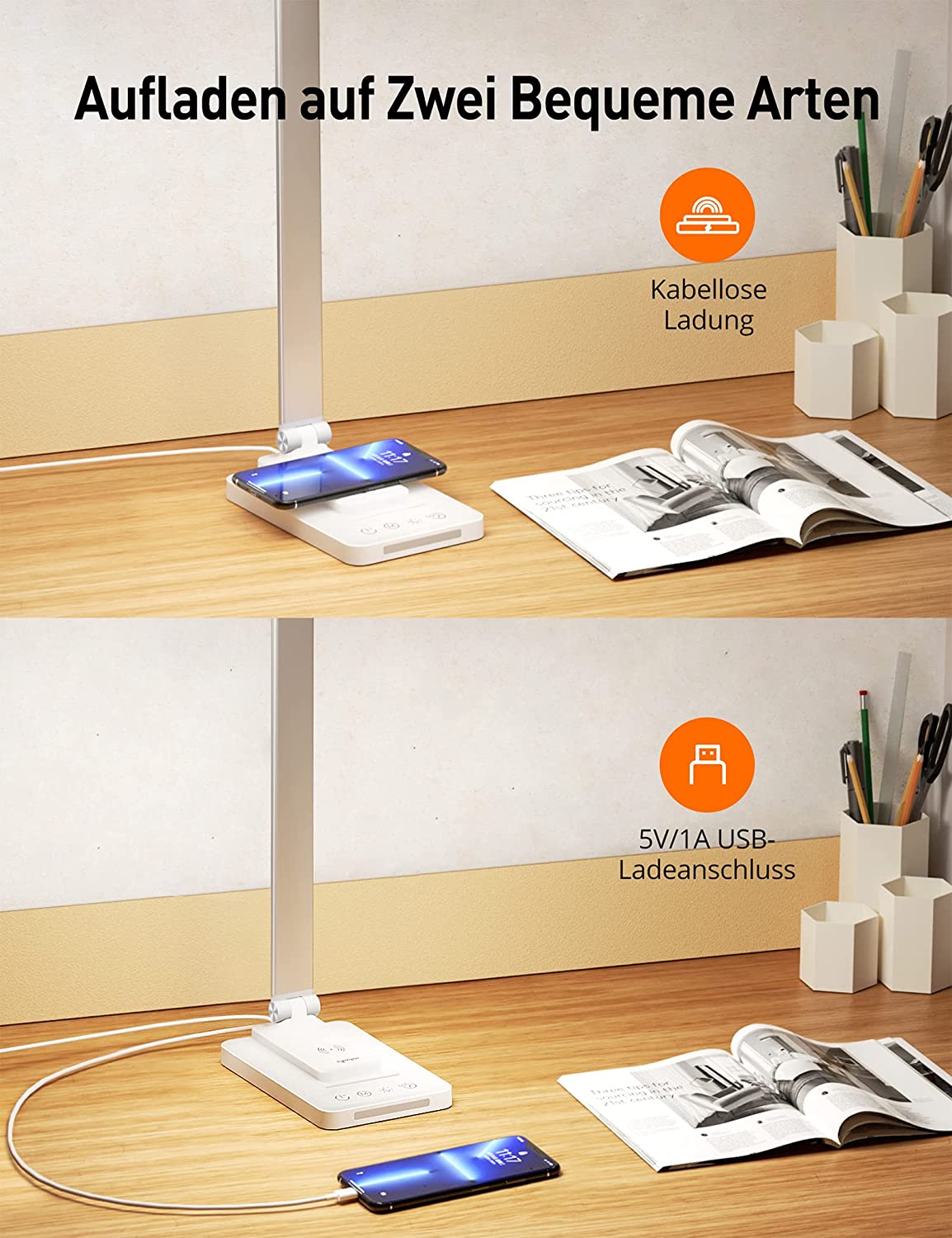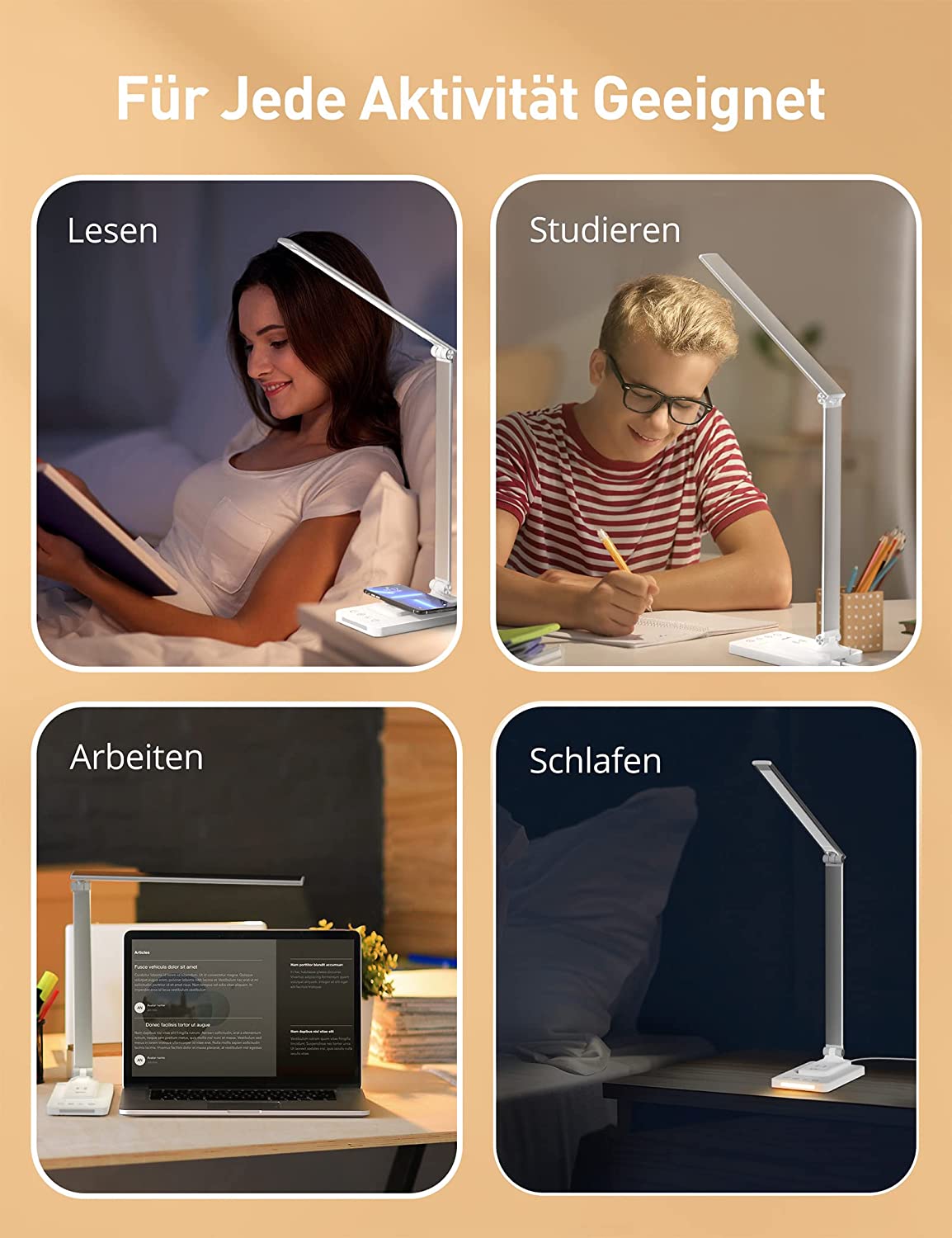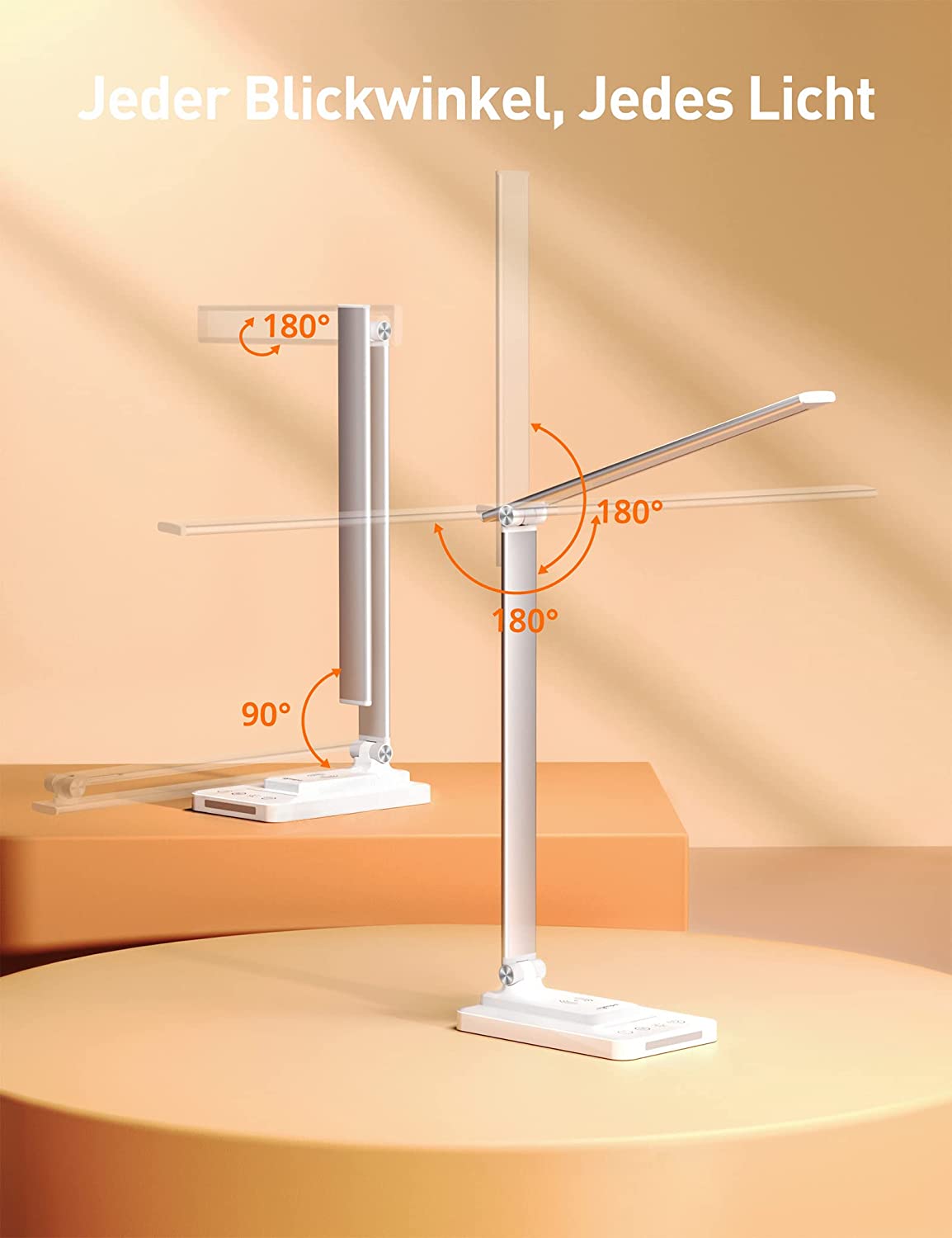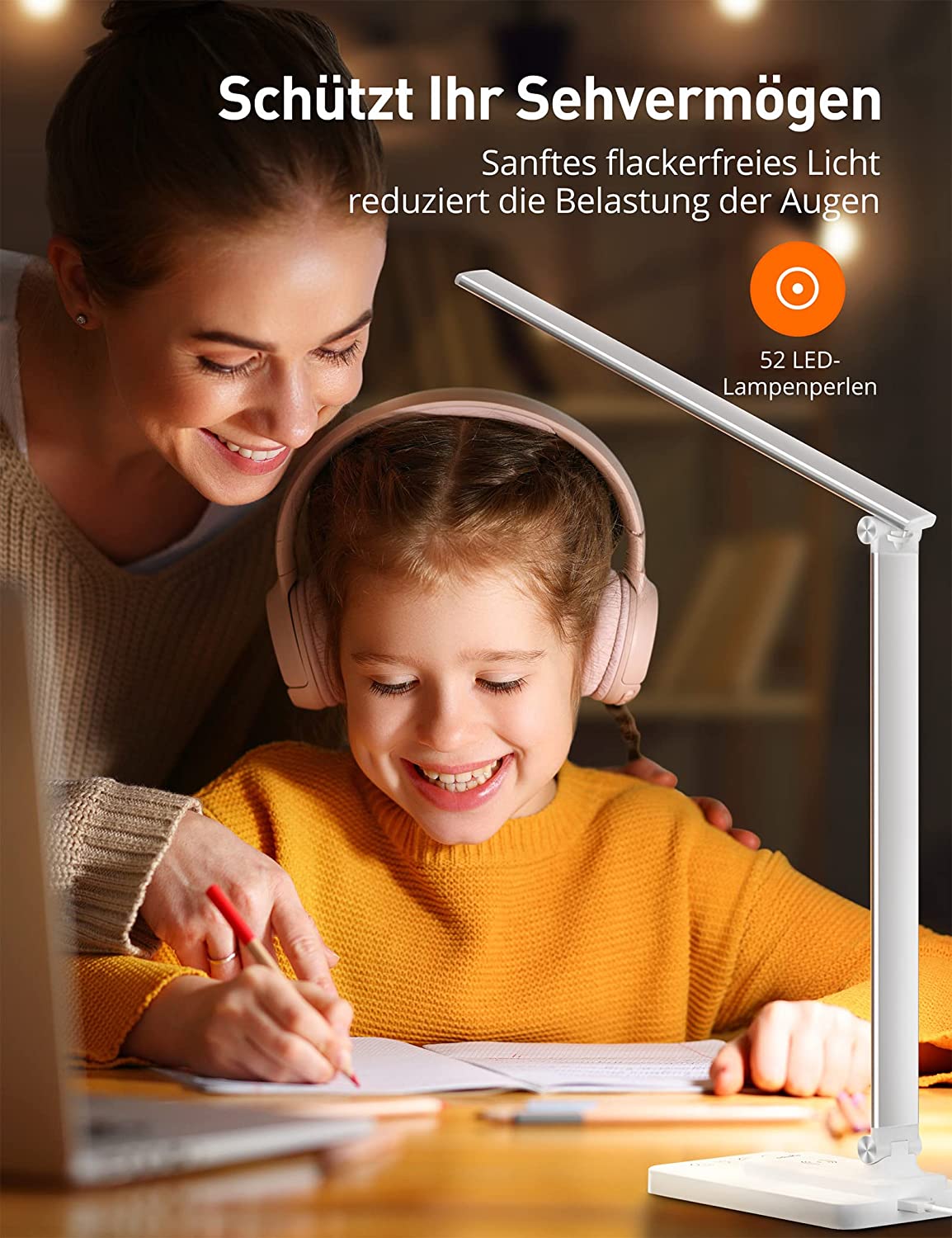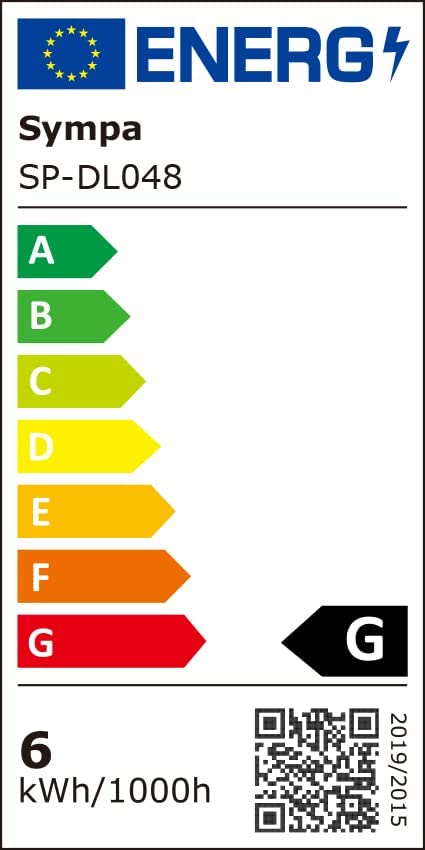 sympa desk lamp LED metal with wireless charger, 5 color modes, 5 brightness levels Table lamp



A pleasant feeling when using

Slide touch brightness

A simple way to better enjoy this LED desk lamp. (The sliding brightness adjustment area is in the blank area between the light bar and the 4 touch buttons instead of sliding on the light bar.)

double intelligence

Both the lamp and the night light have a memory function to remember the last used settings. Now you don't have to find the perfect settings every time you turn on the lamp.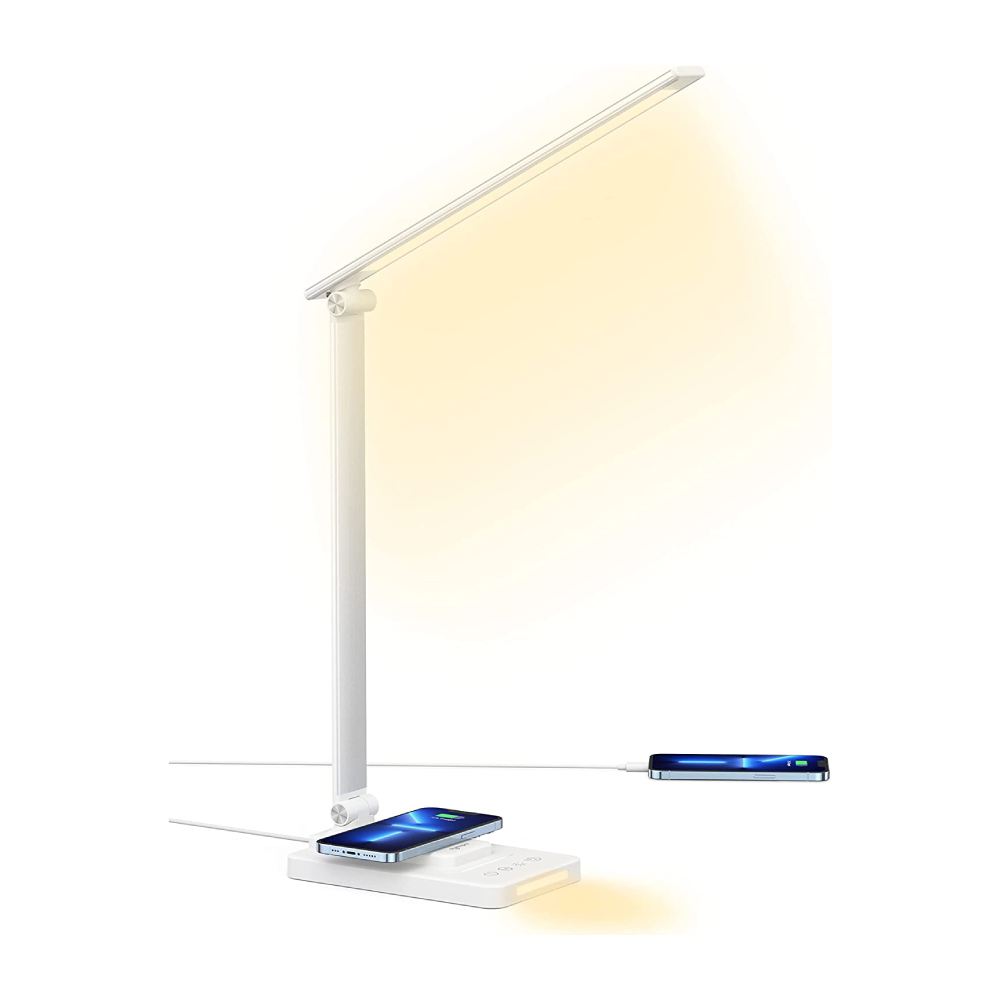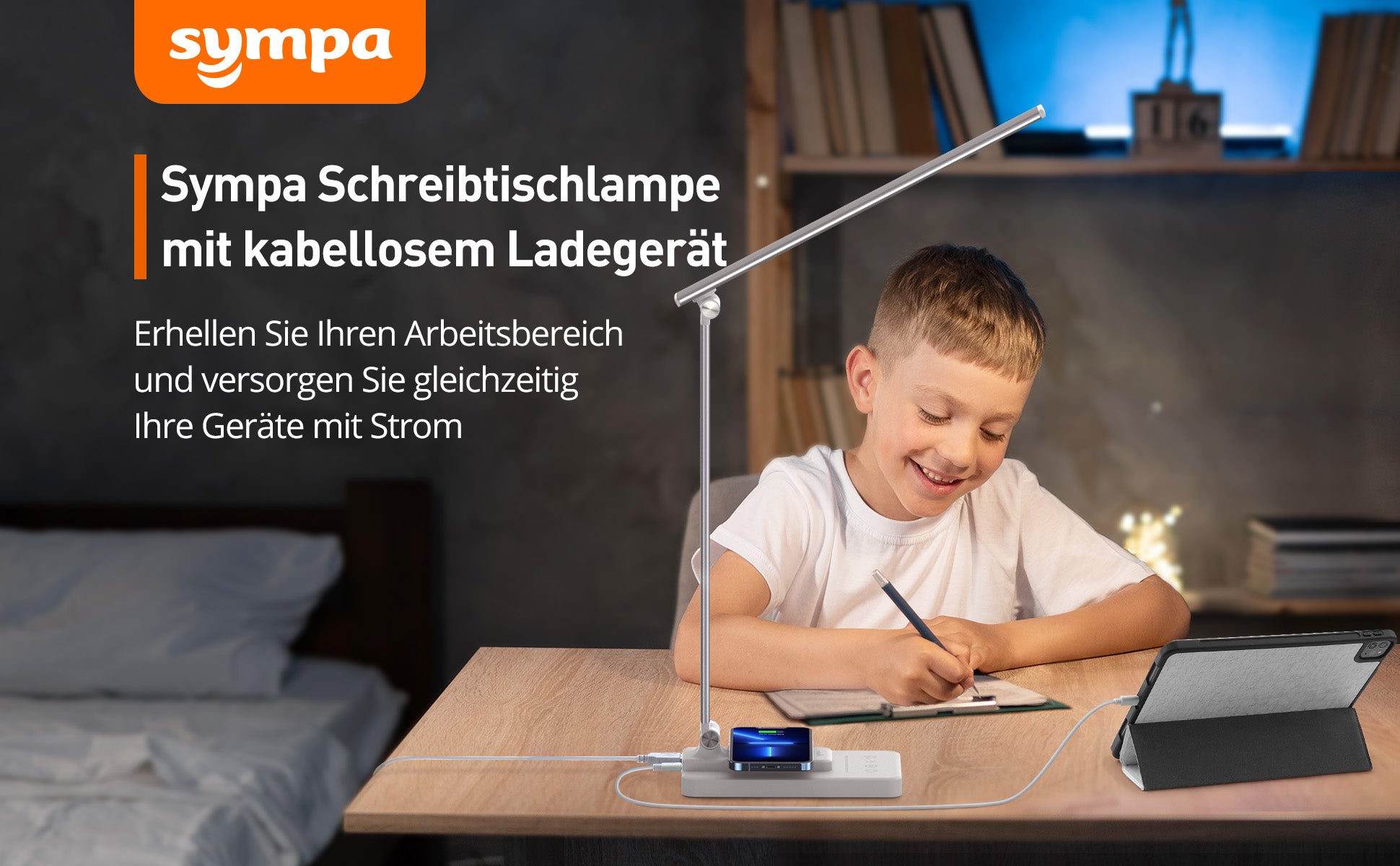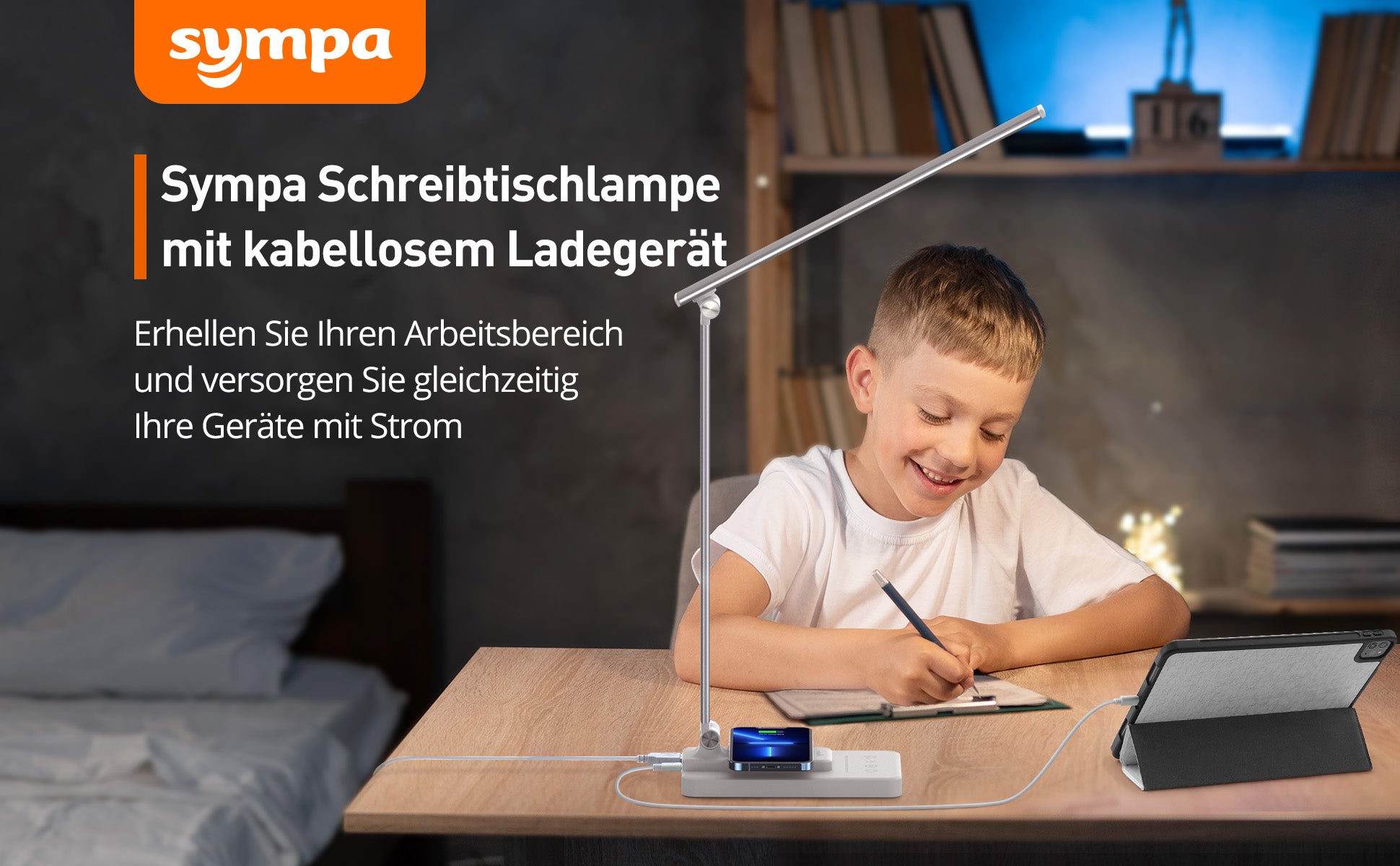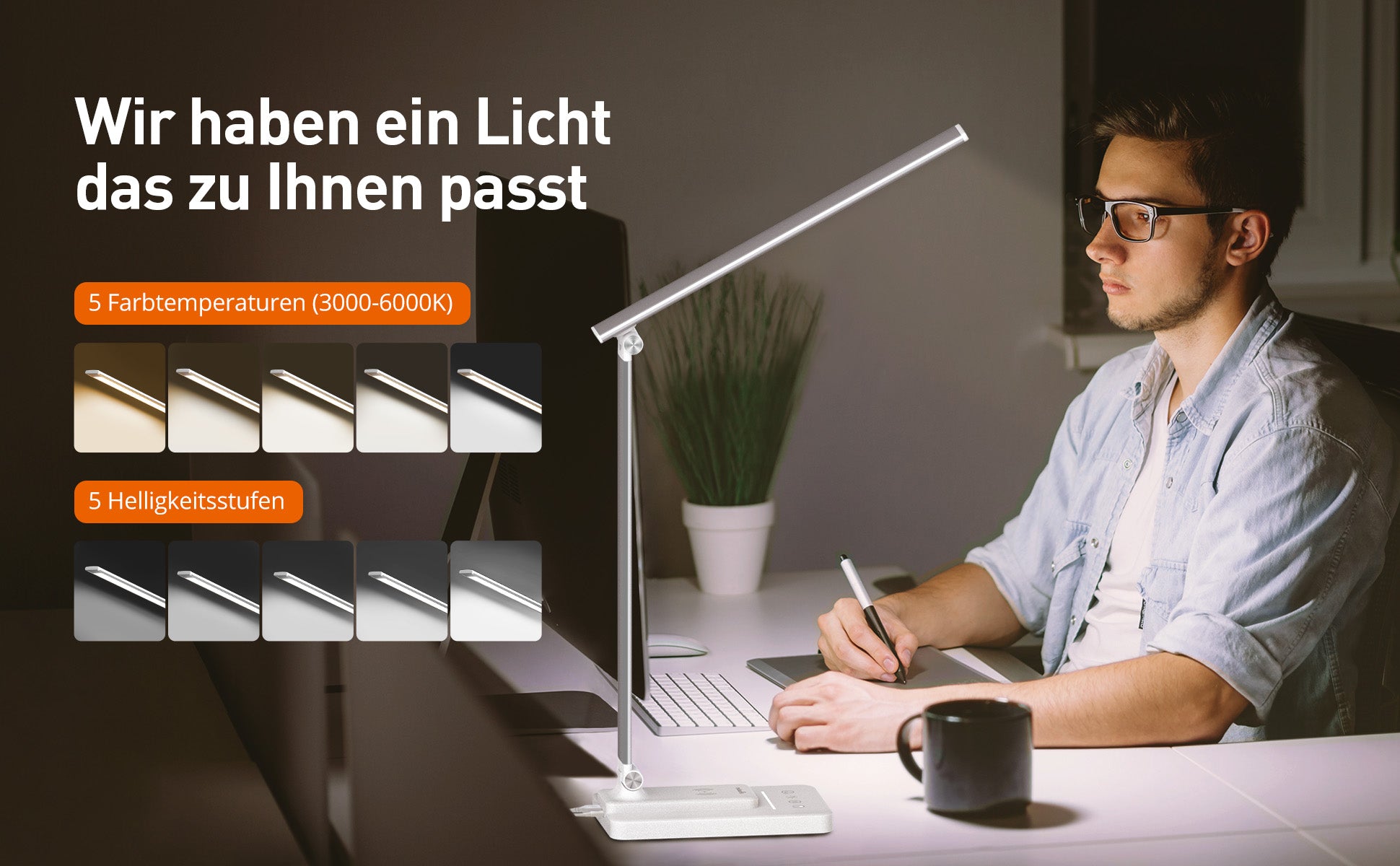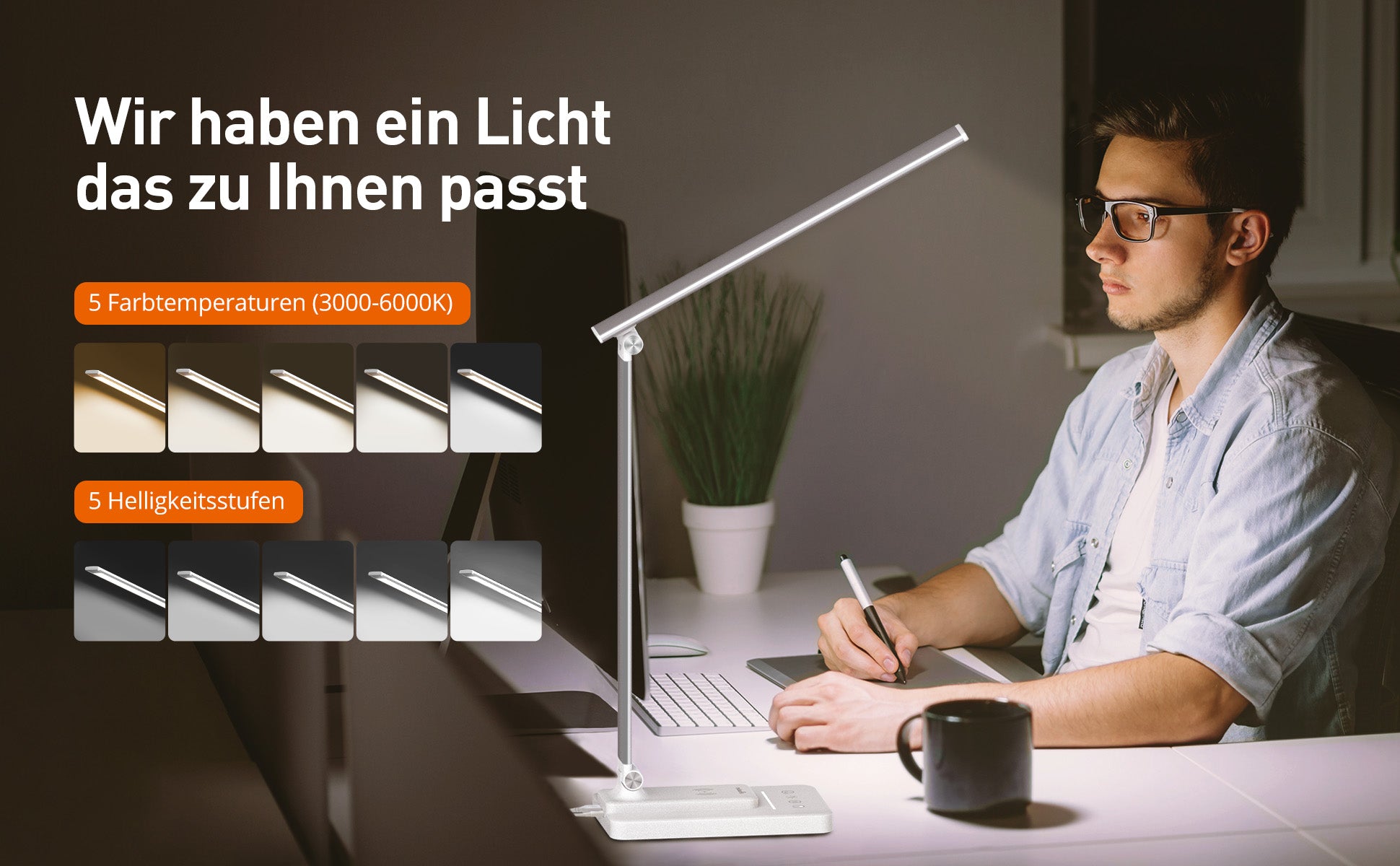 Holen Sie sich die perfekte Beleuchtung für verschiedene Aktivitäten
Die Sympa LED-Schreibtischlampe ist bereit, mit einer Kombination aus 5 Farbmodi und 7 Helligkeitsstufen das perfekte Ambiente zum Arbeiten, Lernen, Lesen oder Entspannen zu schaffen. Außerdem verbreitet sie ein gleichmäßiges, weiches und flimmerfreies Licht, das Sie nicht ermüdet Augen auch nach stundenlangem Gebrauch.
Hervorgehoben
7 Helligkeitsstufen
5 Farbtemperaturen
USB-Ladeanschluss
Hoch einstellbarer Winkel
Augenpflegendes Licht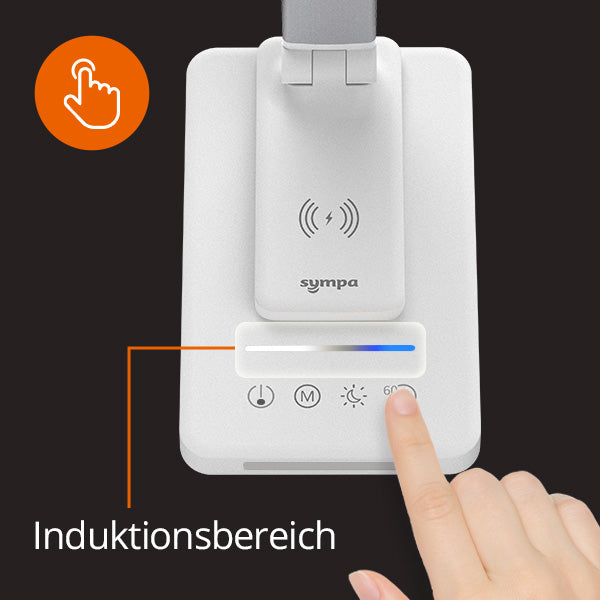 Helligkeit der Schiebe-Berührung
Eine einfache Möglichkeit, diese LED-Schreibtischlampe besser zu genießen. (Der Bereich für die gleitende Helligkeitseinstellung befindet sich im leeren Bereich zwischen dem Lichtbalken und den 4 Berührungstasten, anstatt auf dem Lichtbalken zu gleiten.)
Doppelte Intelligenz
Sowohl die Lampe als auch das Nachtlicht verfügen über eine Speicherfunktion, um sich die zuletzt verwendeten Einstellungen zu merken. Jetzt müssen Sie nicht jedes Mal, wenn Sie die Lampe einschalten, die perfekten Einstellungen finden.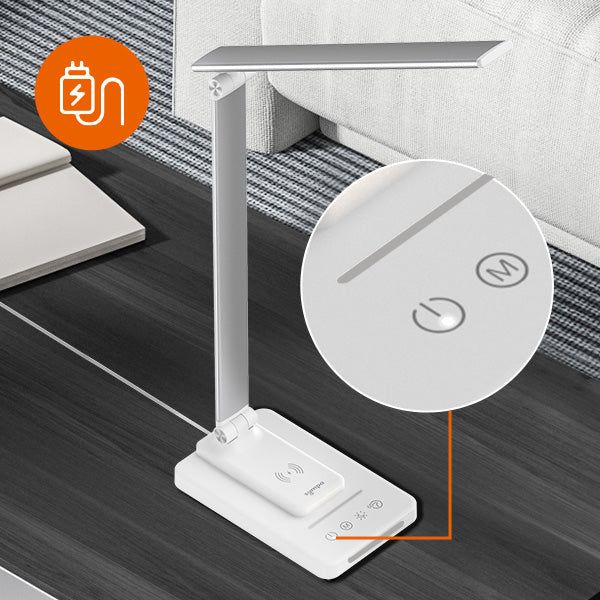 Einfach aufzuhängen
Das 2-in-1-Babynachtlicht mit weißem Rauschen ist mit einem Silikongriff ausgestattet und kann an einem Babybett, Kinderwagen oder an Ihrer Tasche aufgehängt werden.
This product has no reviews yet.